Gdansk Metropolitan Area Universities to Train Specialists in Space Technology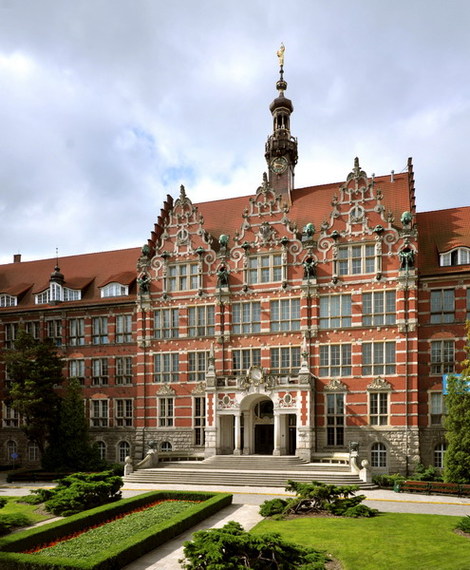 In Tri-City (metropolitan area in northern Poland that consists of three cities: Gdansk, Sopot, Gdynia) a new and unique course of study is being created — a master's degree in space and satellite technology. Three institutions of advanced education: Technical University of Gdansk, Gdynia Maritime University and the Naval Academy will join forces to educate "space experts" with the support of the Polish Space Agency.
Technical University of Gdansk. Photo: Krzysztof Krzempek, Wikipedia, CC
Why is it unique? Currently in Poland, only two universities offer education in thematically similar courses of study, but only from the engineering perspective. And, the three Tri-City universities will be the first to propose the launch of the master's degree program (second degree) in Poland.
As it was told by Prof. Andrew Stepnowski from the Faculty of Electronics, Telecommunications and Informatics of Gdansk University of Technology, the initiator of creating a "space technology studies" in the Tri-city, "the demand for workers in the field of advanced space technologies is increasing in Poland." Meanwhile, Polish universities do not train specialists, capable of facing the challenges of this sector's development.
The seat of the Polish Space Agency in Gdańsk, therefore it's natural for the universities to offer studies in this direction.
Three-semester studies are planned to start in the summer semester of the academic year 2016/2017. Work is underway on a detailed program of education. In addition to professors from the Tri-City universities, experts from Polish Space Agency and the Space Research Centre of the Polish Academy of Sciences participate in the program creation.
These experts will support a new direction by co-hosting part of the lectures and providing assistance in collaborating with national and international universities and research institutions.
The initiators plan to admit 120 students to the first semester. Candidates must be graduates of technical studies (with the engineer's degree) or —> Read More