Giveaway: Win a Copy of "How to Build a Universe"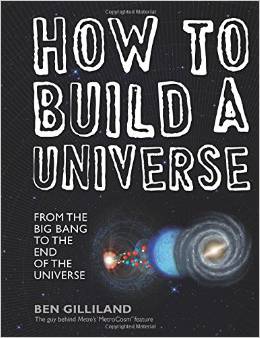 The story of our Universe has twists and turns, and from The Big Bang to the discovery of the atom to the eventual death of the universe, author Ben Gilliland uses his skill as an illustrator to explain it all with wit and detail in his new book, "How to Build a Universe."
You can read our full review of the book here.
Universe Today is proud to announce that thanks to Sterling Publishing, we have three copies of this engaging book to give away. The publisher has specified that for this contest, winners need to be from the US.
In order to be entered into the giveaway drawing, just put your email address into the box at the bottom of this post (where it says "Enter the Giveaway") before Sunday, February 15, 2015. We'll send you a confirmation email, so you'll need to click that to be entered into the drawing. If you've entered our giveaways before you should also receive an email with a link on how to enter.
We're only going to use these email addresses for Universe Today giveaways/contests and announcements. We won't be using them for any other purpose, and —> Read More Here