Giveaway: Win a 'Year In Space 2015′ Wall Calendar!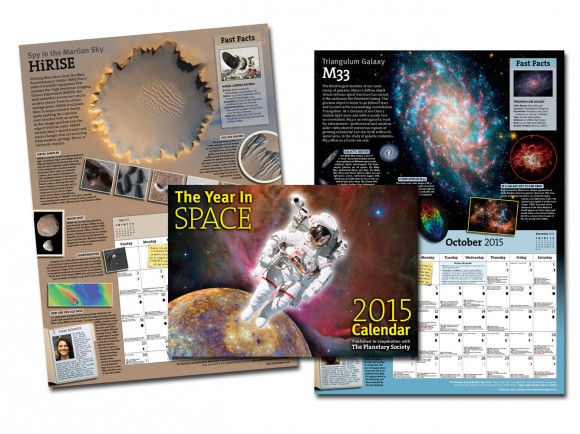 We say it every year, but Steve Cariddi's wonderful Year in Space Wall Calendar is the perfect holiday gift! It's full of amazing color images, daily space facts, historical references, and it even shows you where you can look in the sky for all the best astronomical sights.
The 2015 edition is now available to order, and thanks to Steve, Universe Today has 5 copies to give away!
(…)
Read the rest of Giveaway: Win a 'Year In Space 2015′ Wall Calendar! (274 words)
---
© nancy for Universe Today, 2014. |
Permalink |
No comment |

Post tags: Contests, Giveaways, Year In Space Calendar

Feed enhanced by Better Feed from Ozh