Got Science? Will Oklahoma Finally Get Serious About Fracking-Related Earthquakes in 2016?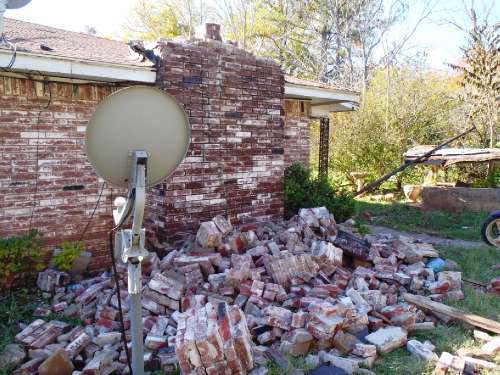 credit: U.S. Geological Survey/photo by Brian Sherrod
For years, Oklahoman homes and nerves have been rattled by a series of ever-more-frequent earthquakes: in 2015 alone, 857 earthquakes in the state registered 3.0 or more on the Richter scale. Today, it's not just homes being shaken up. Public outcry and a series of new lawsuits are finally forcing Oklahoma officials to address the quakes, and their root cause.
Until 2009, Oklahoma experienced an average of just two earthquakes per year with a magnitude of 3.0 or more. But that was before a dramatic increase in hydraulic fracturing in the state led to the drilling of thousands of deep injection wells to dispose of so-called wastewater–the brine or sludge collected with oil in the hydraulic fracturing process. Unlike other wastewater associated with fracking, this sludge cannot be reused.
Given the quantities involved, the most economically feasible option for oil and gas companies is to use gravity-fed wells to pour it deep into the ground, beneath Oklahoma's aquifers. Just last year, oil and gas companies in Oklahoma poured 1.5 billion barrels of this wastewater sludge back underground–the equivalent of roughly 3 million swimming pools' worth.
Scientists say that there's little doubt that the more than 400-fold increase in earthquakes in Oklahoma in recent years has been induced by wastewater disposal. And the U.S. Geological Survey warns that the dramatic rise in tremors greatly increases the risk of a major catastrophic earthquake in the state, whose infrastructure is not built for such major events.
Playing the waiting game with public safety
Oklahoma Governor Mary Fallin and the Oklahoma Corporation Commission (OCC)–the state agency charged with regulating utilities–are finally beginning to take steps to address the earthquakes. This is a welcome development following several years of inaction, despite mounting scientific evidence linking the —> Read More