GPS for the SDGs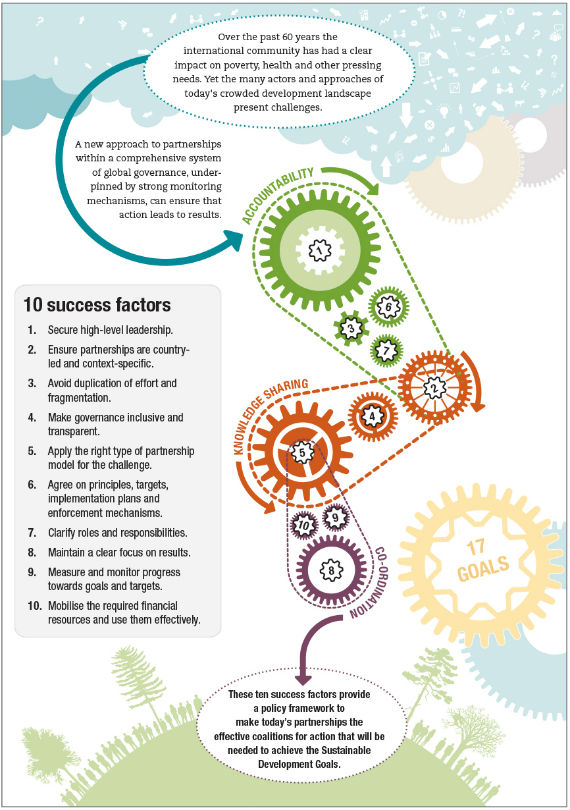 Extreme poverty can be eradicated, everywhere, within 15 years — if we can achieve the new Sustainable Development Goals. That means we have 800 weeks to lift 800 million people out of extreme poverty. The breadth and ambition of the 2030 Agenda for Sustainable Development is vast — so much so that many have questioned whether the 17 SDGs are actually attainable.
I firmly believe they are. Through their forerunners, the Millennium Development Goals, we have halved the proportion of those living in extreme poverty, and most people are now better educated and enjoying longer and healthier lives than ever before. We can certainly achieve more.
Yet, moving from the MDGs to the SDGs will mean doing things differently. We will not achieve these new, ambitious goals unless we make our development partnerships smarter and more equal. The role of private businesses, civil-society and philanthropic foundations will be crucial in meeting the new objectives, and governments will need to work much more closely with these non-state players if we are to achieve meaningful results.
What does working differently mean in practice? Among other things, it means that partnerships should not only pool resources and expertise, they must connect global strategies with local implementation, provide incentives for action and include mechanisms for mutual accountability.
The latest OECD's 2015 Development Co-operation Report documents what has worked well in development partnerships in the past, and why. It synthesizes the conclusions in 10 principles for good development partnerships, including strong leadership, country ownership and transparent governance. It cautions, however, that meeting the SDGs should not require creating a whole new set of partnerships and initiatives, with the proliferation of reporting requirements and additional burdens on developing countries that can bring. On the contrary, less is often more, and existing structures should be built on —> Read More