Here's Dawn's Best View of Ceres Yet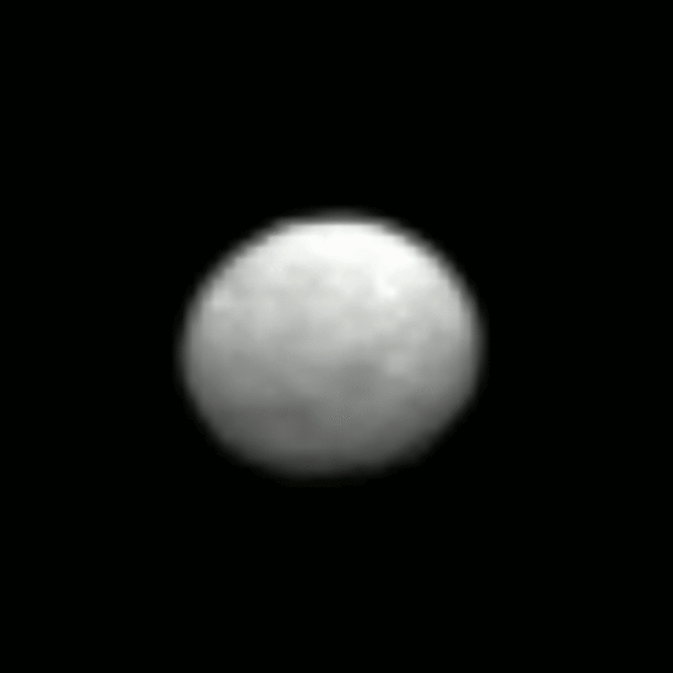 Animation of Ceres made from Dawn images acquired on Jan. 13, 2015 (Credit: NASA/JPL-Caltech/UCLA/MPS/DLR/IDA/PSI)
Just sit back and watch the world turn… or should I say, watch the dwarf planet turn in this fascinating animation from Dawn as the spacecraft continues on its ion-powered approach to Ceres!
The images were captured by Dawn's framing camera over the course on an hour on Jan. 13 at a distance of 238,000 miles (383,000 km) from Ceres. At 590 miles (950 km) wide Ceres is the largest object in the main asteroid belt.
"Already, the [latest] images hint at first surface structures such as craters," said Andreas Nathues, lead investigator for the framing camera team at the Max Planck Institute for Solar System Research in Gottingen, Germany.
(…)
Read the rest of Here's Dawn's Best View of Ceres Yet (178 words)
---
© Jason Major for Universe Today, 2015. |
Permalink |
No comment |

Post tags: asteroid, ceres, dawn, dwarf planet, NASA, vesta

Feed enhanced by Better Feed from Ozh