Here's Why Nutrition Labels Should List Added Sugar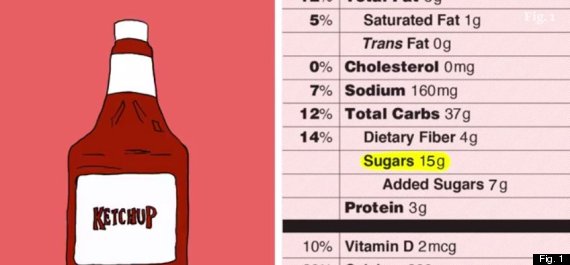 "It's definitely easy not to be aware how much sugar you're consuming," says the University of California, Davis' Kimber Stanhope.
In the latest episode of Fig. 1, a web series that focuses on new ideas and research coming out of the UC system, Stanhope says that the American Heart Association recommends women consume twenty-five grams of added sugar per day.
"It's enlightening picking up the large candy bars or those single package cookies and see how many of them you cannot eat without going over that recommendation," she points out.
Indeed. Despite health experts' pleas for people to eat less sugar, Americans are consuming way too much of it. And one problem is that it's hard to tell how much added sugar we're actually eating.
"I want to know how much [of a serving of food] is added sugar," Stanhope says. "I can't even tell, and I'm a registered dietician who has taken lots of nutrition courses."
The Food and Drug Administration is hoping to change with a proposal for new nutrition labels. If approved as proposed, they'll not only continue to show how much total sugar is in our food, but list exactly how much added —> Read More Here