How Albert Einstein Helped Shape The Hebrew University of Jerusalem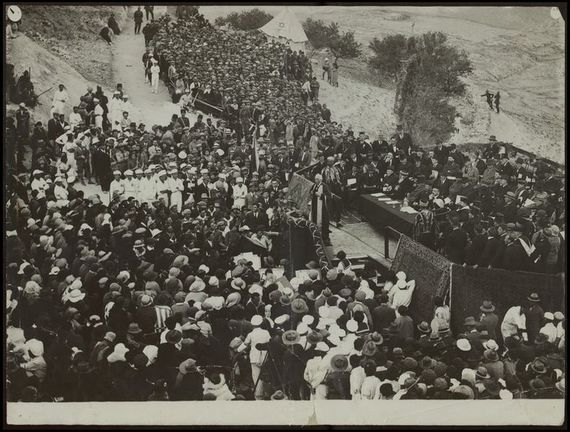 Because of its many successes in technology, Israel is sometimes referred to as "the start-up nation." If this is the case, the Hebrew University of Jerusalem, now celebrating its 90th birthday, may be viewed as the start-up university of the start-up nation.
Compared with the great centers of learning in Europe, with their centuries of academic traditions, this is still a very young university. Yet, there is something unique about its origin, worth recalling on this festive occasion.
The Hebrew University was not established by a ruling monarch or by the government of an existing state. It was conceived and founded by the Zionist movement, which pursued the goal of establishing a Jewish homeland.
This was an association of political parties with diverse agendas and ideologies. Thus, debates about the university-to-be and the specific planning process were marked by political controversies. The main disagreement was about the nature of the university during the fostering years of its existence.
One opinion advocated that the university should first establish itself as a first-rate research institution with solid international recognition and should only later open its gates to masses of students and grant academic degrees.
According to this proposal, the university would open as a collection of scientific research centers, which would gradually be expanded and ultimately evolve into an academic institution combining research and teaching.
The other view was to immediately admit a large number of students, which might affect the ability to have optimal class sizes with the best academic staff, teaching and research facilities.
This position was motivated by the increasing restrictions on the admission of Jewish students occurring at the same time at universities across Europe.
The president of the Zionist organization, Chaim Weizmann, a scientist himself who later became the first president of the —> Read More