How Big Could a World Record Pumpkin Get?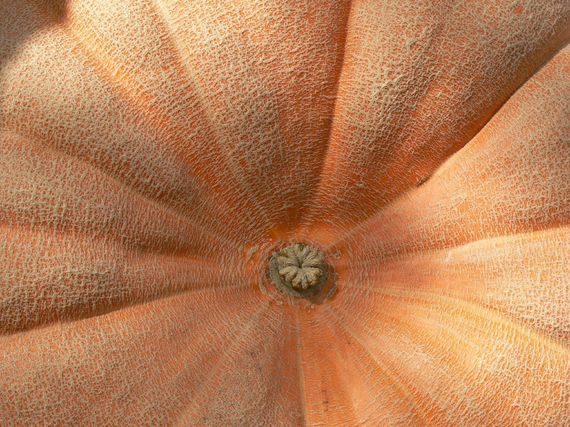 This article originally appeared on
By Ben Guarino
Thanks to the efforts of Illinois farmer Gene McMullen, the North American record for the heaviest pumpkin now sits at 2,145 pounds. McMullen's Cucurbita Maxima Brobdingnag is the second greatest pumpkin the world has ever known, trailing only Beni Meier of Switzerland's monster fruit, which tipped the scales at 2,378 pounds in 2014. The most remarkable thing about these overachieving gourds is that their size is not singular: The weight of the massive pumpkin growth has been linear over the past few decades according to an analysis by University of Wisconsin-Madison horticulturalists. So, when does it hit critical mass?
How high peak pumpkin can go is unclear. Purdue University botanist Dan Egel flatly refused to speculate on a theoretical upper bound for a pumpkin, invoking the parable of the 4-minute mile barrier: It couldn't be broken, until Roger Bannister ran 3:59.4 in 1954. "It's going up and up and up," says James Nienhuis, the UW-Madison horticulture professor who tasked a student with tracking the historical pumpkin weights. "I am astounded at how large they can get."
Danny Dill was willing to get more specific. "Growers will continue breeding for thickness, thus weight," Dill tells Inverse. "Something that grew to the size, say 2,500 pounds, could someday weigh 3,000 pounds because it was so thick and dense." Dill knows a thing or two about giant squash. His father, Howard Dill, bred the legendary Atlantic Giant variety, scoring an intellectual property protection — the closest thing to a patent the United States Department of Agriculture can award.
Even If there's a limit to girth, density can lead to weight, according to Dill. "For instance we a harvesting a small grey squash variety today that are pretty well solid right through —> Read More