How Can Mars Sometimes Be Warmer Than Earth?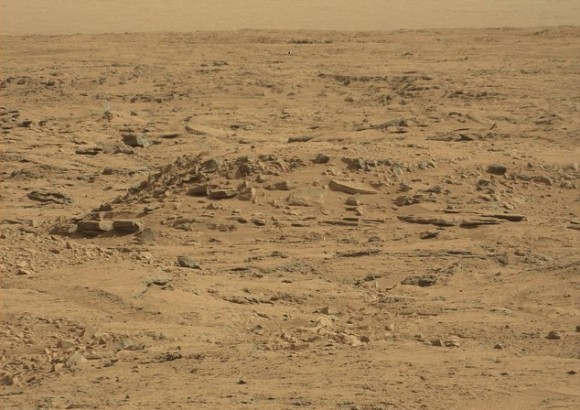 Curiosity's recent shot of the Martian landscape. Doesn't look too warm, does it? Credit: NASA/JPL
Remember a few weeks ago when the weather on Mars was making the news? At the time, parts of the Red Planet was experiencing temperatures that were actually warmer than parts of the US. Naturally, there were quite a few skeptics. How could a planet with barely any atmosphere which is farther from the Sun actually be warmer than Earth?
Well, according to recent data obtained by the Curiosity rover, temperatures in the Gale Crater reached a daytime high of -8 °C (17.6 °F) while cities like Chicago and Buffalo were experiencing lows of -16 to -20 °C (2 to -4 °F). As it turns out, this is due to a number of interesting quirks that allow for significant temperature variability on Mars, which at times allow some regions to get warmer than places here on Earth.
(…)
Read the rest of How Can Mars Sometimes Be Warmer Than Earth? (535 words)
---
© mwill for Universe Today, 2015. |
Permalink |
No comment |

Post tags: Curiosity Rover, Mars, Mars One, Martian atmosphere, surface temperature of Mars, <a target="_blank" href="http://www.universetoday.com/tag/weather-on-mars/" —> Read More Here