How To Help Your Baby While Saving Vulnerable Infants Around The World
A new Kickstarter campaign offers parents a way to keep their babies at a comfortable temperature while also helping infants in developing countries.
The campaign aims to fund Little Lotus, a line of baby swaddles, sleeping bags and blankets that have special technology inspired by NASA spacesuits which allows the products to constantly absorb and release heat from the baby's body. The effect is to help keep the infant at "the perfect temperature" so that he or she can rest more comfortably.
Little Lotus is a product line from Embrace Innovations, the for-profit social enterprise that helps fund the globally renowned nonprofit organization Embrace. Endorsed by both Beyoncé and President Obama, the nonprofit helps preterm and underweight babies around the world with the Embrace Warmer — a low-cost baby incubator that resembles a sleeping bag and uses a pouch of wax-like substance to help babies who are unable to regulate their own body temperature. The pouch in the warmer has the ability to maintain a constant temperature for up to eight hours without electricity, which can be unreliable in developing countries.
Embrace Innovations CEO Jane Chen told The Huffington Post that her team launched Little Lotus with "a Tom's shoe-inspired model." That is, for every Little Lotus product over $100 sold, $25 gets donated to the nonprofit to help provide the Embrace infant warmer to a baby in a developing country. To date, Embrace has helped over 150,000 babies in hospitals and clinics in 11 countries. "With the help of Little Lotus, our goal is to reach one million babies," she said.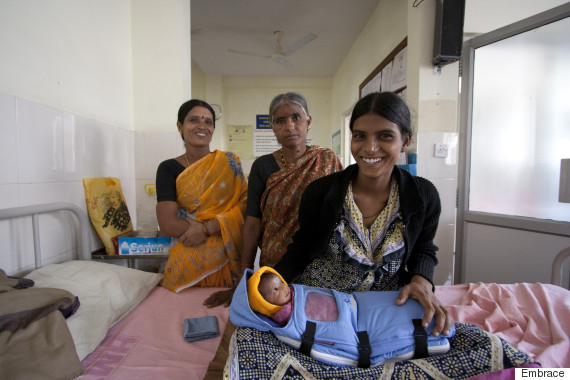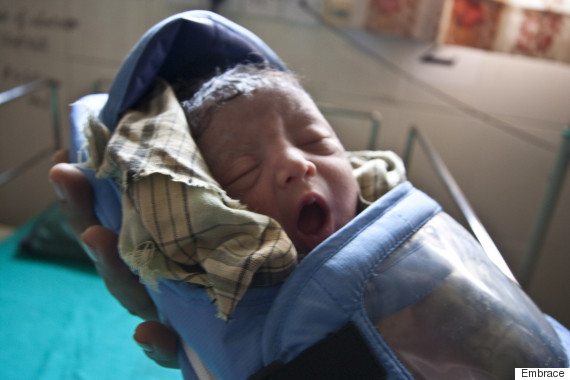 Chen was inspired to launch a purchase-able Embrace product for American parents whens spending time with her own parent friends. "I noticed they were constantly worried about their —> Read More