Hubble Spots the Ghostly Light From Dead Galaxies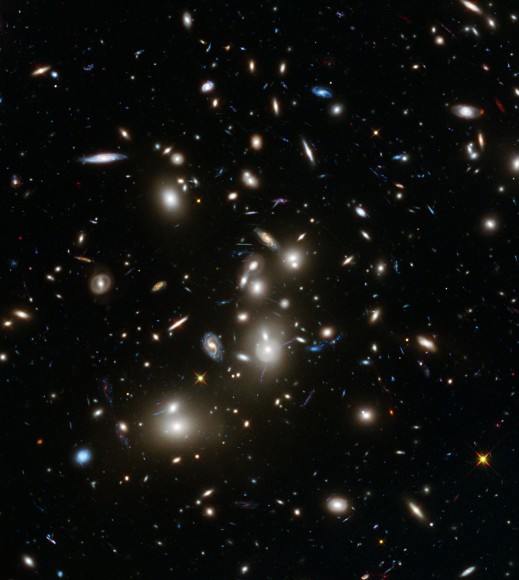 In a patch of sky 3.5 billion light-years away there are hazy elliptical galaxies, colorful spirals, blue arcs and distorted shapes seen clumping together. It's the result of a vast cosmic collision that took place over the course of 350 million years.
The mess is a treasure trove of information for astronomers, allowing them to piece together the history of a cosmic pile-up of multiple galaxy clusters.
But now astronomers are digging through the nearby darkness. They're eyeing the remnant stars that were cast adrift in intergalactic space. These stars should emit a faint glow known as intracluster light that — until now — has mostly remained a subject of speculation.
(…)
Read the rest of Hubble Spots the Ghostly Light From Dead Galaxies (279 words)
---
© Shannon Hall for Universe Today, 2014. |
Permalink |
No comment |

Post tags: Abell 2744, Frontier Fields Program, galaxy clusters, Hubble Space Telescope, Pandora's Cluster

Feed enhanced by Better Feed from Ozh