Human Footprints Discovered In Denmark Date Back 5,000 Years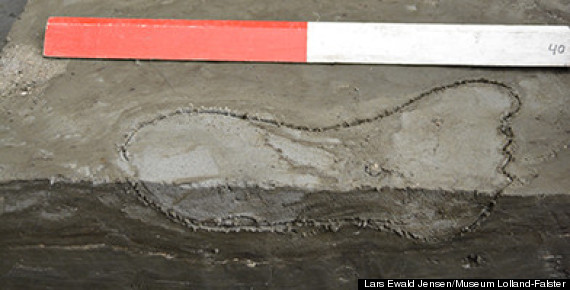 Archaeologists in Denmark say they've discovered two extraordinary sets of human footprints dating back 5,000 years.
The first of their kind to be found in Denmark, the footprints may shed light on what life was like for coastal people during the Stone Age.
The prints were recently unearthed as part of an ongoing excavation on the Danish island of Lolland by archaeologists at the Museum Lolland-Falster.
"This is really quite extraordinary, finding footprints from humans," Terje Stafseth, an archaeologist at the museum who helped excavate the prints, said in a written statement. "Normally, what we find is their rubbish in the form of tools and pottery, but here, we suddenly have a completely different type of traces from the past, footprints left by a human being."
Story continues below images.
Footprint found during the Lolland excavation.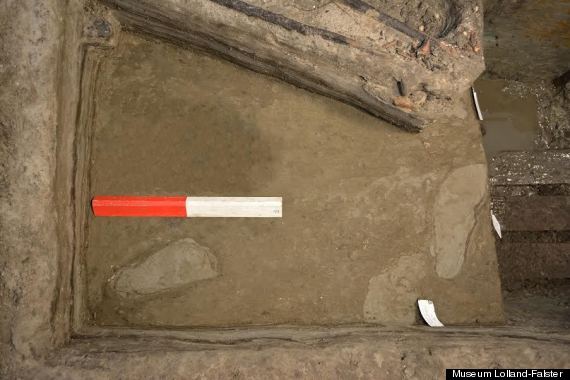 Set of footprints.
The archaeologists believe the prints were made two fishermen, as one set of prints are larger than the other. The prints were found near a fishing fence that dates to around the same time.
"What seems to have happened was that at some point they were moving out to the [fish fence], perhaps to recover it before a storm," —> Read More Here