Humanity Needs Universal Basic Income in Order to Stop Impeding Progress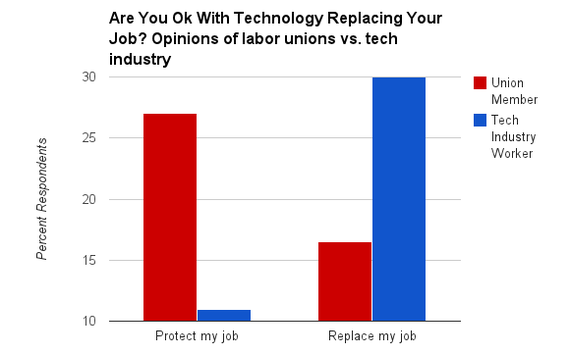 I believe Source: TechCrunch
Organized labor in the form of taxi driver unions have set cars on fire in France in protest of the labor disruptions created by Uber. Fast food workers in the US are busy organizing new unions, the goal of which is not to make sure fast food restaurants heavily invest in automation to free them from such work. None of this however compares to what an organized group of anesthesiologists just did.
Doctors Pulling Plugs
The American Society of Anesthesiologists just killed the first machine to come along capable of eliminating a great deal of need for anesthesiologists – the Sedasys. It was a machine not only capable of performing the same work, but at one-tenth the cost. It was a machine that some innovative humans invented to make becoming healthier far less costly for all humans, over 90% less costly in fact. And another group of humans saw that as competition so they pressed the abort button.
No longer did you need a trained anesthesiologist. And sedation with the Sedasys machine cost $150 to $200 for each procedure, compared to $2,000 for an anesthesiologist, one of healthcare's best-paid specialties. The machine was seen as the leading lip of an automation wave transforming hospitals. But Johnson & Johnson recently announced it was pulling the plug on Sedasys because of poor sales.
So what caused the poor sales if the device could do so much more for so much less?
Sedasys was never welcomed by human anesthesiologists. Before it even hit the market, the American Society of Anesthesiologists campaigned against it, backing down only once the machine's potential uses were limited to routine procedures such as —> Read More