Hundreds Of Unseen NASA Photographs Reveal The Vintage Beauty Of Outer Space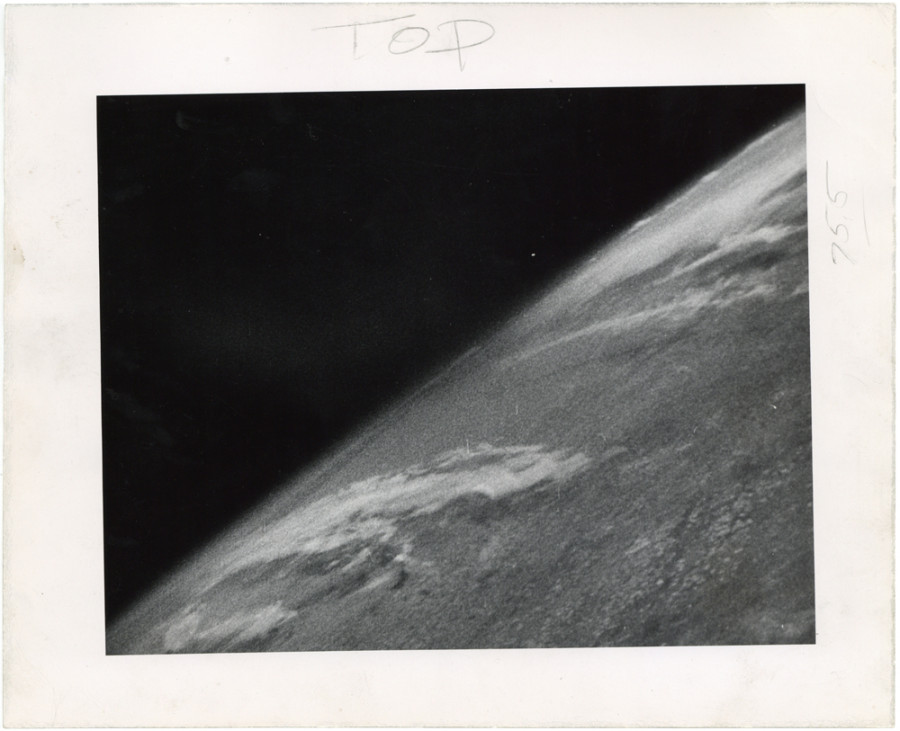 On October 24, 1946, the world was introduced to the first photograph from space, a shot of our tiny planet taken 65 miles above Earth. The artist behind this iconic image was a V-2 rocket, programmed to capture a frame every 1.5 seconds before delivering a steel cassette of film back to the ground just minutes after it launched.
Clyde Holliday, The first photograph from space, October 24, 1946
This photograph is at the center of an auction this month, set to honor the storied tradition of celestial photography. Titled "From the Earth to the Moon: Vintage NASA Photographs of the First Voyages Beyond Our Home Planet," the auction From the Earth to the Moon (and corresponding exhibition at Mallett Antiques) will showcase 600 visual bits of space program history, everything from the first "selfie" in outer space, belonging to Buzz Aldrin, to an abstract portrait of an eclipse to panoramic views of lunar canyons.
One of the more memorable lots is a relic from 1969, the year Neil Armstrong first stepped foot on the moon. It wasn't until two decades after Armstrong became a lunar hero that NASA discovered a surprisingly clear image of —> Read More Here