I Am My Mother's Chimera. Chances Are, So Are You.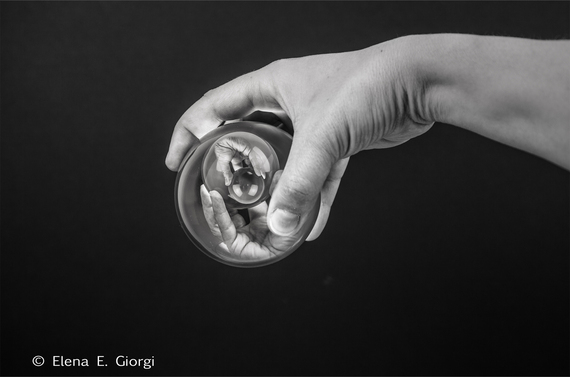 For years the concept of a "genetic chimera" — an individual with two genetically distinct cells lines in his/her body — has sparked the imagination of writers: from Stephen King to Michael Crichton, from CSI to The Office. The idea that an individual could harbor his/her own twin is creepy and intriguing at the same time.
Recent advances in DNA sequencing technology have allowed us to probe much deeper into a person's genome, to the point that today scientists believe that chimerism could be far more common than what we originally thought. Chances are, you could be your own twin. But how surprised would you be if I told you that you are actually far more likely to be your mother's chimera than your unborn sibling's?
Before the 1960s, it was believed that the placenta was a perfect barrier between mother and fetus, and no blood or cells could trespass it in either direction. Today we know that there's actually a two-way exchange of cells between mother and fetus during pregnancy. What's even more surprising is that these "extraneous" cells outlast the duration of the pregnancy and can in fact be found in the child and/or the mother years after birth. Male DNA has been found in women years after they had given birth to their sons. In fact, fetal cells are released in high quantities during spontaneous abortions, hence can be found even in women who have never delivered, so long as at some point in their lives they became pregnant.
Conversely, maternal cells have been found in the liver, lung, heart, thymus, spleen, adrenal, kidney, pancreas, brain, and gonads of healthy adults. Microchimerism (i.e. the presence of small concentrations of genetically distinct cells) could also originate from siblings' cells, transferred from the mother during successive pregnancies. —> Read More