If You Blast Your Wine With Sound Waves, Does It Taste Better? We Tried To Find Out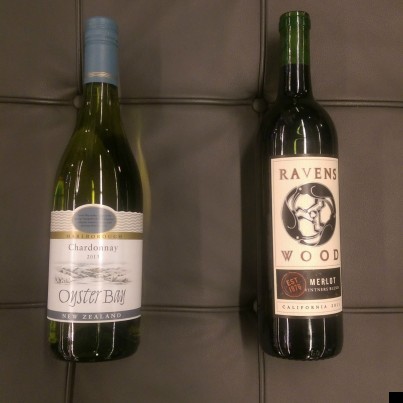 Here's a weird one to bust out at your next dinner party: A new machine says it can make your wine taste better by blasting it with sonic energy.
The Sonic Decanter recently reached its $85,000 goal on Kickstarter, with more than 700 investors jumping in to support the project. (There are still a couple of days left for others to nudge their way in for a discounted rate on the product.) It purports to use ultrasound energy to change the molecular properties of non-carbonated red and white whites, making the drink "smoother" and more flavorful.
Wine connoisseurs may wonder exactly how this is superior to a normal decanting process, which involves pouring wine into a separate bottle to remove sediment. According to a video on the Kickstarter page, the Sonic Decanter removes oxygen from the wine — the opposite of what normal decanting does — which supposedly helps preserve flavor for longer.
We found the Sonic Decanter to be something of a mixed bag, at least in its current, pre-production form. The makers sent The Huffington Post a prototype unit to put to the test. Editors from HuffPost Tech and <a target="_blank" href="http://www.huffingtonpost.com/taste/" —> Read More Here