In The Future, Your Interstellar Tourist Selfies Will Look Like This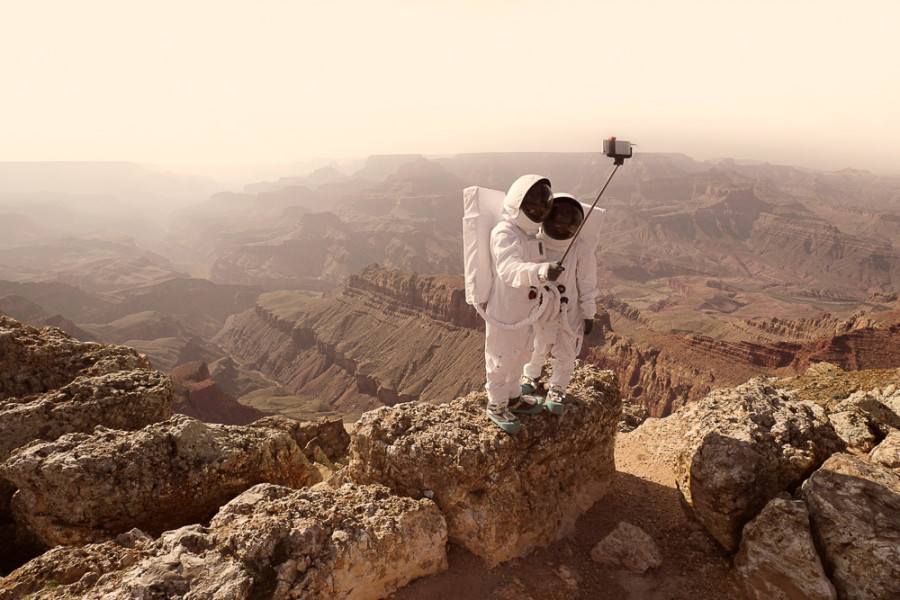 Imagine a world some time in the semi-distant future where space travel is a banal indulgence not unlike a luxury cruise. What would you do upon stepping on Mars soil, an astronaut helmet over your head and Earth but a small speck in the distance.
Be real, would you take a selfie? It would get soooooo many likes.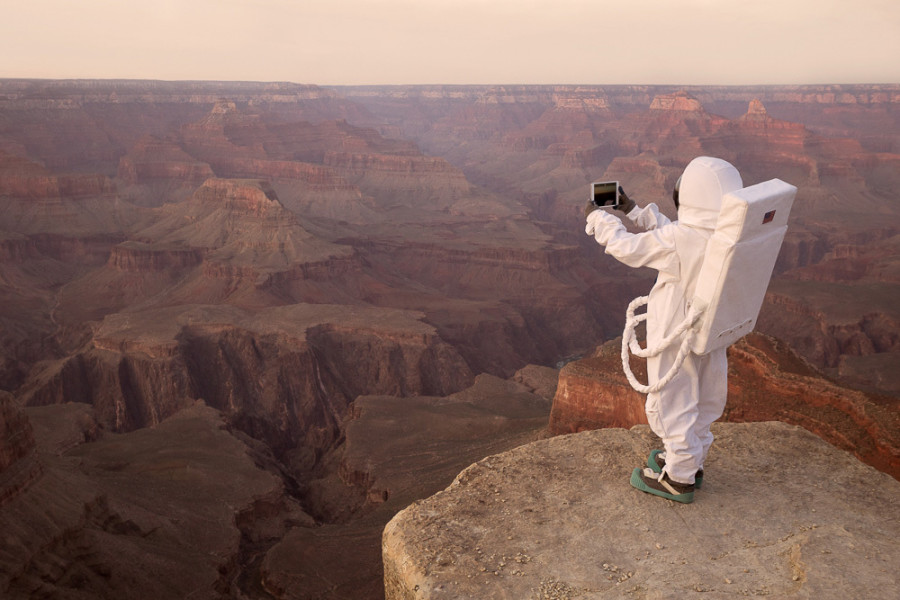 French photographer Julien Mauve juxtaposes the looming potential of space exploration with the stereotypical actions of earthly tourists in his narrative series "Greetings From Mars." The sci-fi photos combine alien landscapes with behavior that's all too familiar — performing for the camera, inserting oneself into foreign landscapes, and striking a pose.
"I've been fascinated with Mars since I was a child," Mauve explained to The Huffington Post. "I can picture myself back in college making presentations about it. We hear a lot about NASA, Elon Musk and SpaceX these days. Mars One also, the company that offers people a one way ticket to establish the first human colony on Mars (and intend to create a TV show out of it). Space exploration and colonization is the greatest adventure of the century and the fact that we may witness it in our life-time makes it even more exciting."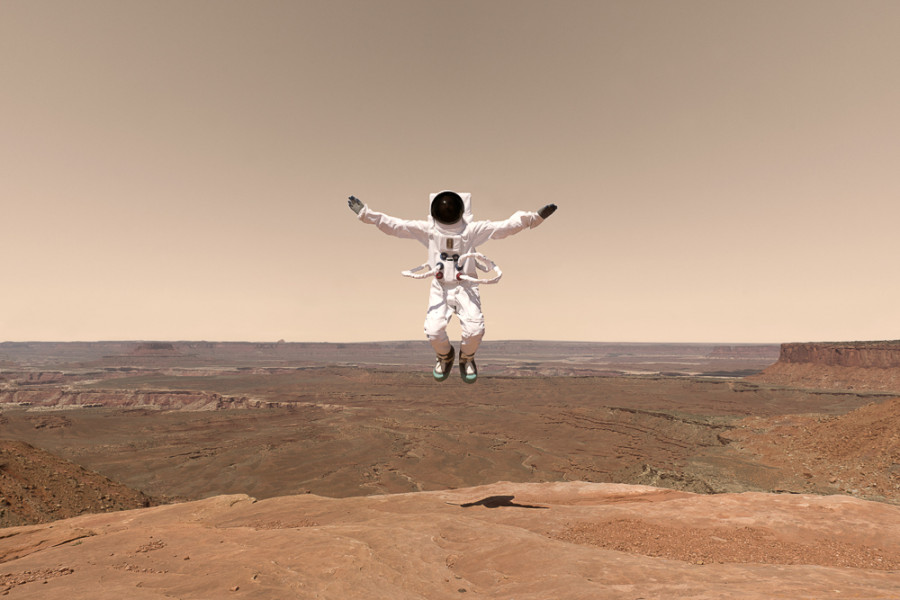 Mauve couples the possibility of space tourism in the future with the reality of social media influence in the present. "We've literally developed a new language to communicate emotions through pictures and that really fascinates me," the artist said, identifying smartphones as the technology that allows us to write our own stories in real time.
"In the mean time, Earth has become really small. We are only 12 hours and $800 away from the other side of the world. Those easy traveling conditions have made tourism a lucrative activity. People can visit and —> Read More