Incredible Fast-Moving Aurora Captured in Real Time by Thierry Legault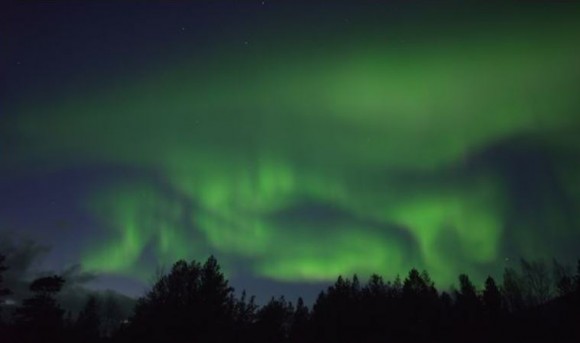 One image of the fast-moving aurora captured over Norway in October, 2014. Credit and copyright: Thierry Legualt.
Usually, videos that feature aurora are timelapse videos, in order to show the normally slow moving Northern and Southern Lights. But here are some incredibly fast-moving aurorae shown in real time, as seen by astrophotographer extraordinaire Thierry Legault. He was in Norway last week and said the fast-dancing, shimmering aurora were incredible.
"At moments they were so fast that 25 fps (frames per second) was not too much!" Legault said. "The second evening they were so bright that they appeared while the sky was still blue and I rushed to setup the tripod."
See two videos below, one short version (8 minutes) and another longer 20-minute version. They are worth watching every minute!
(…)
Read the rest of Incredible Fast-Moving Aurora Captured in Real Time by Thierry Legault (88 words)
---
© nancy for Universe Today, 2014. |
Permalink |
No comment |

Post tags: Astrophotos, aurora, Thierry Legault

Feed enhanced by Better Feed from Ozh