Innovation Inspired By Fruit Flies: My Stroll With Mihir Garimella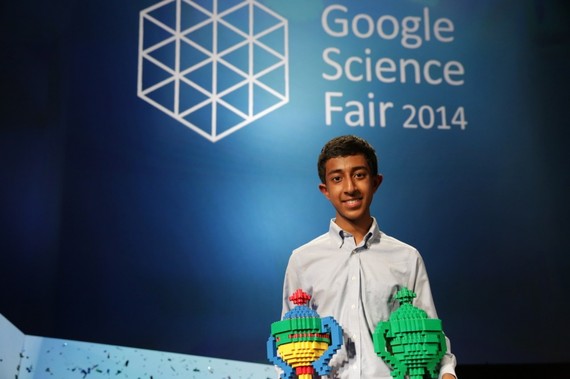 When you see a fruit fly, generally, the next thing you think of is a broom or book to swat it. But when Mihir sees a fruit fly, he thinks of his Google Science Fair Award and how the flies inspired him.
November 10 is World Science Day for Peace and Development and in course of this stroll, Mihir and I discussed his flying robot, Biomimicry, and his aspirations for the future. Meet this 14-year-old genius:
Ebenezar: Hello Mihir, it's great to have you the stroll.
Mihir: Thanks for inviting me, Ebenezar!
Ebenezar: How has it been for you after the Google Science Fair? I strolled with Ciara, Emer, and Sophie last month and they told me how they plan to adjust to the attention and fame, and also focus on school. So how have you been adjusting?
Mihir: The Google Science Fair was an amazing experience, and one that I'll never forget, but I'm keeping up with my school work now. I've been especially busy as a result of the Google Science Fair — last week I presented at a conference on unmanned aerial vehicles, and this week I'm going to be a keynote panelist at another conference — and —> Read More Here