June Intelligent Oven Might Be A Better Cook Than You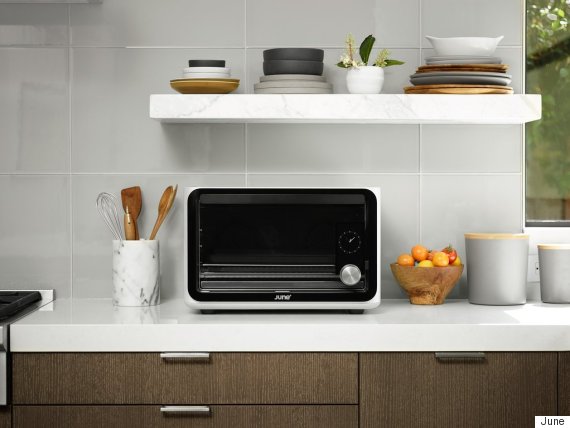 Cooking can be a chore, but when you have a smart oven that will do the cooking for you — it's magic. Meet June, a miniature oven that's doing big things. This smart gadget, which has been described as "a computer-based oven that thinks like a chef," is compact enough to sit on a countertop, even though it can fit food as large as 12′ pizza pie.
According to a press release, the June Intelligent Oven comes with a built-in camera that allows it to recognize the food you're cooking. From there, the oven will recommend an estimated temperature and cooking time for your dish. It's quite the over-achiever.
That handy internal camera can also live-stream the food so you know exactly which stage your meal is at every step of the way, via Wi-Fi. And if you're not near your oven, June will send alerts to your phone to let you know your food is done.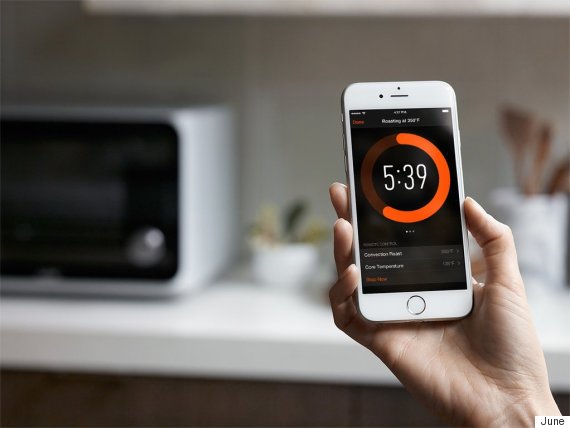 June was invented by Matt Van Horn and Nikhil Bhogal, with the help of 22 engineers and designers. In a conversation with The Huffington Post, the two discussed the most exciting features of June. "From the camera that recognizes the food and keeps a watchful eye over the meal as it cooks, to the weight sensors in the oven, to the meat probes for accurate 'doneness' detection (no more overcooked steak!) to the dual convection – June has you covered."
Van Horn and Bhogal also believe that June will replace the traditional oven — as least for city-dwellers. But when it comes to bigger meals, "We expect some home cooks will turn to their traditional oven if they're making a big holiday spread, but June is designed to be your primary —> Read More