Life-Saving Invention Could Keep Babies Safe From Hot Car Tragedies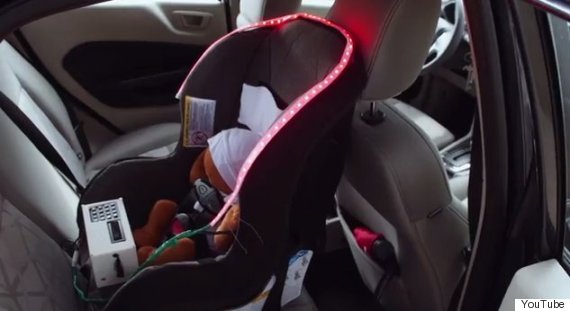 Each year, an average of 38 children die from heat-related causes after being left alone in cars, according to research from child safety organization Kids And Cars.
This sad statistic was a motivating force behind a Rice University project that could help prevent hot car tragedies in the future. A group of senior undergraduate mechanical engineering students spent the past school year working on Infant SOS — an accessory that that can fit around a car seat and sense if its infant passenger is in danger.
Infant SOS has sensors that can detect if the car is parked with the baby still in the seat, the Rice University news site explains. After 30 seconds, the device will light up and sound an alarm. If the child has not been removed from the seat after five minutes, it will send up to 10 text message alerts to pre-programmed contacts, such as parents, other relatives, and emergency responders.
Additionally, the device has a cooling system that activates when it senses dangerously high temperatures, to keep the child's core temperature below critical levels.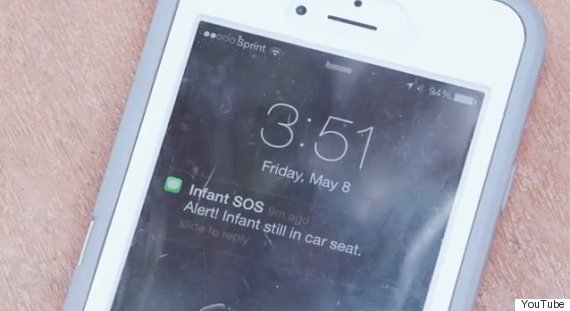 Recent graduate Audrey Clayton, who worked on Infant SOS with four other students over the past two semesters, told The Huffington Post that the invention was a senior capstone design project. "Another team worked on the project the year before us and we continued where they left off, improving on and refining the design," she explained.
By the end of the year, Clayton and her team had created a prototype, which she hopes future teams can develop into a marketable device. "The ultimate goal is to create a device that can be sold as a car seat accessory that is low cost and accessible for most parents, or whose technology can be incorporated —> Read More