Life Tips From The Ph.D. Who's Discovering How Meditation Changes Your Brain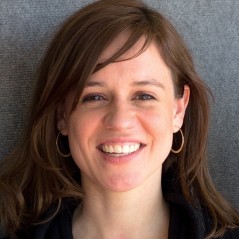 Britta Hölzel is not your typical yoga teacher. Or your typical Ph.D. neuroscientist.
In recent years, during fellowships at Harvard Medical School and elsewhere, Hölzel has co-authored a range of studies focused on the intersection of two great passions of her life, how meditation and yoga affect the brain.
Most notably, in 2011, she and her colleagues found that people "who meditated for about 30 minutes a day for eight weeks had measurable changes in gray-matter density in parts of the brain associated with memory, sense of self, empathy and stress."
Brain scans of the meditators showed "increased gray matter in the hippocampus, an area important for learning and memory" and "a reduction of gray matter in the amygdala, a region connected to anxiety and stress," the New York Times reported. "A control group that did not practice meditation showed no such changes."
The Huffington Post interviewed Dr. Hölzel for Sophia, a project to collect life lessons from fascinating people. Currently on parental leave, she shared practical wisdom about happiness, relationships, her daily routines, how to get started with meditation, and the books she's found most influential. She also discussed findings from her latest research —> Read More Here