Medical 3-D Printing Will 'Enable a New Kind of Future'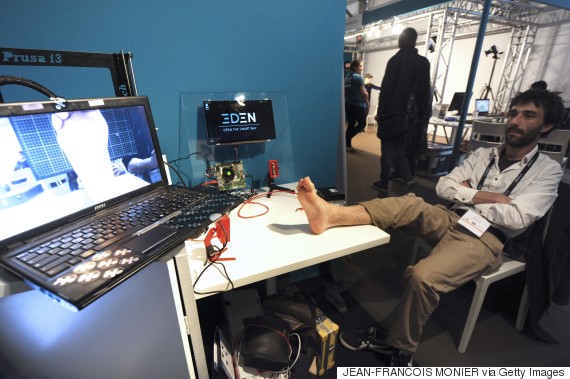 NEW YORK — Advances in 3-D printing and medical technology will soon make it possible to construct human tissue in a lab, implant it in a patient and watch it grow into the body. Tissue engineering, as it's called, was just one of the exciting new technological advances researchers and doctors have made in the medical 3-D printing field, a potentially revolutionary industry that was on full display during the Inside 3-D Printing Conference and Expo in New York last week.
Medical 3-D printing, begun with such well-known devices as hearing aids and Invisalign braces, has come a long way. Now we have 3-D-printed implants, 3-D-printed models for surgical practice, 3-D-printed bone replacements, even 3-D-printed human tissue. In 2013, surgeons at the University of Michigan saved the life of a 3-month-old boy who had been born with severely weak tissue in his airway. They designed, 3-D-printed and surgically implanted a scaffold-like tube to hold his airway open. After three years, as the baby's airway tissue grows over and around the tube, the scaffold will dissolve harmlessly.
That operation made it clear what is becoming possible in this field: saving and improving human lives using personalized medical devices printed by a machine. It was the first time a 3-D-printed medical device had saved a child's life.
3-D-Printed Organs?
Dr. Scott Hollister, one of the surgeons at the University of Michigan who is pioneering 3-D printing in medicine, said that at present, tissue engineering is primarily used in reconstructing severely damaged bone and tissue structures. In an interview with The WorldPost, he described one case in Germany in which a man's badly damaged jaw and face were scanned, and then a replica printed in medical-grade titanium. Doctors implanted the replica in his back muscle so that the —> Read More