Microsoft Co-Founder Says He Found A Sunken WWII Warship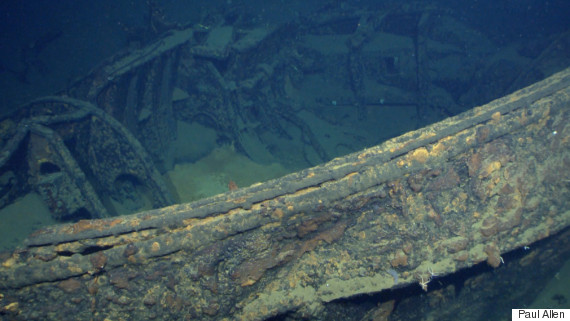 TOKYO (AP) — Microsoft co-founder and philanthropist Paul Allen and his research team have found a massive Japanese World War II battleship off the Philippines near where it sank more than 70 years ago, his representatives said Wednesday.
The apparent discovery of the wreckage of the Musashi, one of the largest battleships in history, comes as the world marks the 70th anniversary of the war's end.
Allen and the team aboard his superyacht M/Y Octopus found the ship on Sunday, more than eight years after their search began, Allen's publicity agency Edelman said in a statement.
Detailed images captured by a high-definition camera mounted on the underwater probe confirmed the wreckage as that of the Musashi, it said.
Japanese experts said they were eager to study the images to try to confirm the ship's identity.
The Musashi, commissioned in 1942, sank in October 1944 in the Sibuyan Sea during the battle of Leyte, losing half of its 2,400 crew members.
Allen's team found the battleship in the Sibuyan Sea, using an autonomous underwater vehicle in its third dive after narrowing down the search area using detailed undersea topographical data and other locator devices, the statement said.
"The Musashi is truly an engineering marvel and as an engineer —> Read More Here