NASA Is Recruiting the Next Generation of Astronauts – Here's What You Need to Apply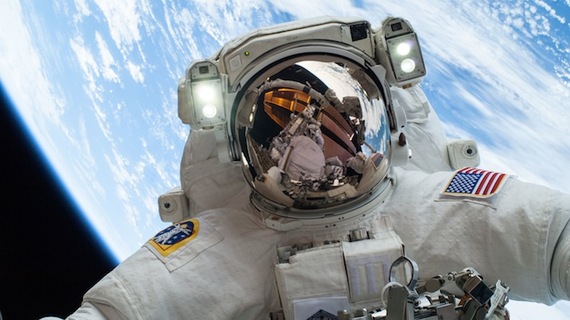 It's something that you've likely dreamed about doing throughout your life, but have you ever considered the reality of becoming a real-life astronaut? Well, now might be the time, because NASA just announced that it's recruiting astronauts for what might be one of the most exciting periods in space exploration history.
"This next group of American space explorers will inspire the Mars generation to reach for new heights, and help us realize the goal of putting boot prints on the Red Planet," said NASA Administrator Charles Bolden. "Those selected for this service will fly on U.S. made spacecraft from American soil, advance critical science and research aboard the International Space Station, and help push the boundaries of technology in the proving ground of deep space."
Of course, being an astronaut is no cakewalk, it's one of the toughest and most dangerous jobs in the world (read: solar system), which means that regardless of what the movie 'Armageddon' will have you believe, it's not for everybody. Serious qualifications are needed and those who are successful must be able to prove that they are physically fit enough to endure up to a year in space. But if you've got what it takes, the rewards could be remarkable, as Brian Kelly, director of Flight Operations points out, this could be your chance to play a major role in the future of human spaceflight.
This is an exciting time to be a part of America's human spaceflight program. NASA has taken the next step in the evolution of our nation's human spaceflight program – and our U.S. astronauts will be at the forefront of these new and challenging space flight missions. We encourage all qualified applicants to learn more about the opportunities for astronauts at NASA and apply —> Read More