NASA Launches Soil Moisture Mapping Satellite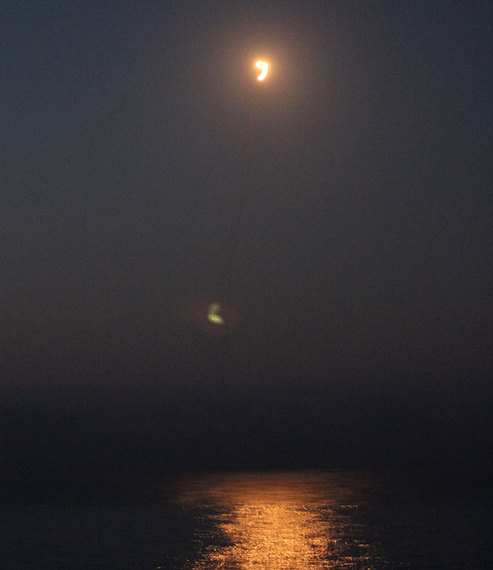 LOMPOC, Calif. – NASA's first mission of 2015 is underway, successfully launching a Delta II rocket equipped with a soil moisture mapping satellite at 9:22 a.m. EST Saturday from Vandenberg Air Force Base on the Central Coast of California.
The Soil Moisture Active Passive (SMAP) satellite is set to track moisture in the Earth's soil and help scientists better track and forecast extreme weather events such as floods, drought and landslides.
The Delta II rocket lights up the Pacific Ocean early Saturday morning off the coast of California. Photo by Brian Milne.
"The launch of SMAP completes an ambitious 11-month period for NASA that has seen the launch of five new Earth-observing space missions to help us better understand our changing planet," NASA administrator Charles Bolden said. "Scientists and policymakers will use SMAP data to track water movement around our planet and make more informed decisions in critical areas like agriculture and water resources."
Shortly after launch, two engine cutoff stages were completed, and within the first hour, the SMAP spacecraft had separated from the rocket off the east coast of Africa en route to an operation orbit at an —> Read More Here