NASA's Latest Robot Is Exploring Earth's Volcanoes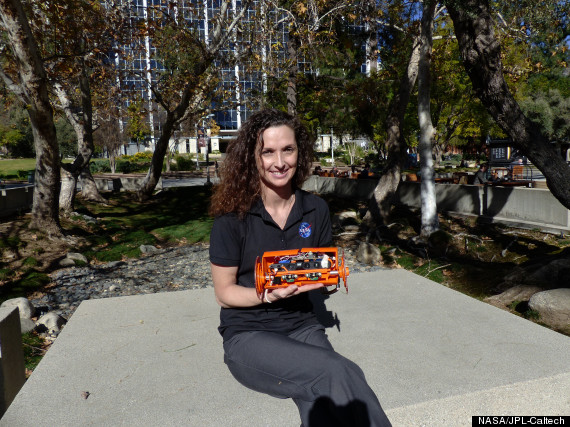 Sure, lava is amazing. But for geologists, the real intrigue lies just below the volcanic surface.
It's why researchers at NASA's Jet Propulsion Laboratory (JPL) are developing small machines, called VolcanoBots, to climb the walls deep inside volcanic vents.
"We have a good picture of what happens once we see an eruption start at the surface, but all our problems are subsurface," Bruce Houghton, the Hawaiian state volcanologist at the University of Hawaii, told The Huffington Post. "We lack technology."
In other words, geologists don't currently have an accurate model of a volcano's plumbing system. Knowing that information, Houghton said, "would help us forecast the form and the shape of the next eruption."
Carolyn Parcheta plans to take VolcanoBot to explore Hawaii's Kilauea volcano in March.
Carolyn Parcheta, the lead geologist on the project, told The Huffington Post that VolcanoBot has been in production for a year. It's controlled as "a kid would control an RC car," she said, with signals sent through her laptop. VolcanoBot is equipped with an onboard temperature sensor, a short-range distance sensor that helps it brake, an accelerometer, and wheels embedded with "microspines" to gain traction against rock.
The first generation of —> Read More Here