Neil deGrasse Tyson: Deny Science at Your Own Peril, and Your Pocketbook's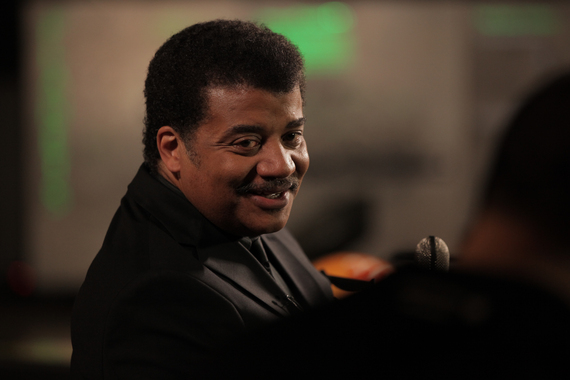 If you want to disregard science, says Neil deGrasse Tyson, that's your right as an American. Just don't forget it may come at a cost.
It's no secret Tyson stands on the side of science. In fact, he has become one of the country's most prominent faces of science.
Besides serving as director of New York's Hayden Planetarium, he hosts the late-night Star Talk show on the National Geographic Channel, formerly hosted a Nova show on PBS and remains a frequent presence on programs from The Daily Show to a reboot of Cosmos. He's written a dozen books and earned two dozen honorary doctorates plus a sheaf of awards from organizations like NASA.
Still, he admits he was "surprised" when he received an Emmy nomination for Star Talk, on which he interviews famous people from President Clinton to Seth MacFarlane about their interest in matters of science.
"To get the nomination was an affirmation that people are watching and appreciate what we're trying to accomplish," Tyson says. "We're at a time when science literacy is critical in every aspect of our lives – cultural, social, political.
"Look at all our major issues today – poverty, hunger, energy, climate – and in every case the solutions will come from innovations in science and technology. They're integral to everything that happens."
That said, he's aware that science is viewed skeptically by a number of Americans, including some currently running for President.
His response is measured and diplomatic.
"When you live in America, you have every right to believe what you want," he says. "If you don't believe in vaccinations, if you don't believe there's climate change, if you believe the world was created in six days, I won't question your right to those beliefs. I won't —> Read More