Neuroscience's New Consciousness Theory Is Spiritual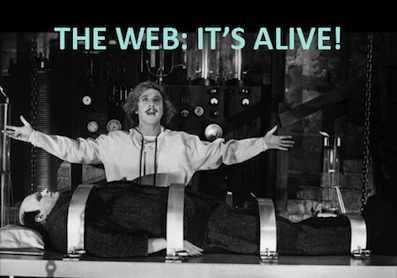 "Science is not only compatible with spirituality; it is a profound source of spirituality" -Carl Sagan
It appears that we are approaching a unique time in the history of man and science where empirical measures and deductive reasoning can actually inform us spiritually. Integrated Information Theory (IIT)–put forth by neuroscientists Giulio Tononi and Christof Koch–is a new framework that describes a way to experimentally measure the extent to which a system is conscious.
As such, it has the potential to answer questions that once seemed impossible, like "which is more conscious, a bat or a beetle?" Furthermore, the theory posits that any system that processes and integrates information, be it organic or inorganic, experiences the world subjectively to some degree. Plants, smartphones, the Internet–even protons–are all examples of such systems. The result is a cosmos composed of a sentient fabric. But before getting into the bizarreness of all that, let's talk a little about how we got to this point.
The decline and demise of the mystical
As more of the natural world is described objectively and empirically, belief in the existence of anything that defies current scientific explanation is fading at a faster rate than ever before. The majority of college-educated individuals no longer accept the supernatural and magical accounts of physical processes given by religious holy books. Nor do they believe in the actuality of mystical realms beyond life that offer eternal bliss or infinite punishment for the "souls" of righteous or evil men.
This is because modern science has achieved impeccable performance when it comes to explaining phenomena previously thought to be unexplainable. In this day and age, we have complete scientific descriptions of virtually everything. We understand what gives rise to vacuous black holes and their spacetime geometries. We know how new species of life can —> Read More