Neuroscientist David Edelman on Paradigm Shift (YES) and Origin of '3D Organismal Form'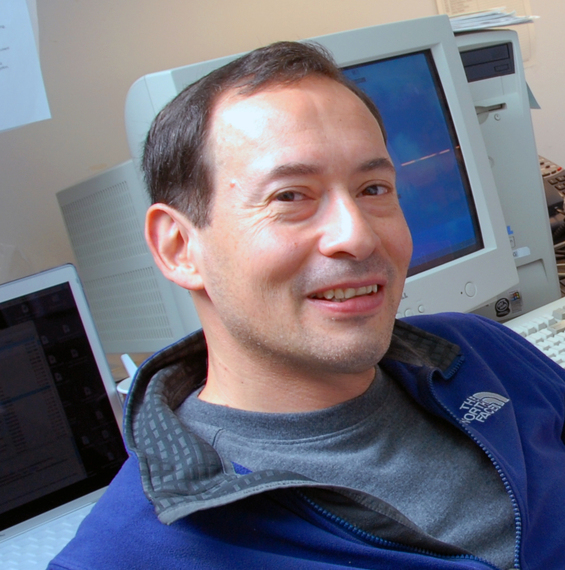 DAVID B. EDELMAN
Neuroscientist David Edelman, who's currently on the faculties of the University of San Diego and the University of California, San Diego, and is the son of late Nobel laureate Gerald Edelman, says he agrees that an evolution paradigm shift needs to happen. Like father like son, David Edelman has an interest in "how 3D organismal form comes about." We discuss origin of morphology, and paradigm shift in the interview that follows, as well as Edelman's fascination with the octopus.
David Edelman has been a professor of neuroscience at Bennington College, an associate fellow in experimental neurobiology at The Neurosciences Institute (NSI) and assistant professor of neurobiology at The Scripps Research Institute. His PhD is in paleoanthropology from the University of Pennsylvania and his BA in sociology and anthropology from Swarthmore. His postdoctoral work was done at Scripps and NSI.
He is currently on the advisory board of the Society for Mind Brain Science and has served on the editorial board of Frontiers in Psychology: Theoretical and Philosophical Psychology.
Suzan Mazur: You're continuing along the lines of some of your father's research in neuroscience. I'm sorry you lost your father, Gerald Edelman, last year. What an inspiration he must have been and must continue to be. What was it like growing up in that kind of science environment?
David Edelman: I'd say more normal than you might think. For instance, both of my parents insisted that I learn, and that my siblings learn, a musical instrument. My father was a violinist. My mother played flute and piano. My parents didn't care which instruments we chose, as long as we learned to play an instrument. They were very wise in their insistence because the violin has always been something I could lean on in —> Read More