New Cosmological Theory Goes Inflation-Free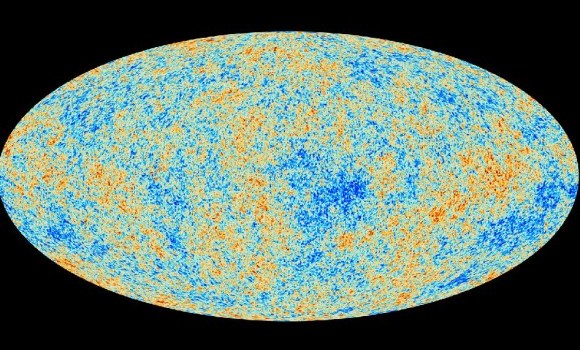 This gorgeous image of the oldest light in the Universe was created by the Planck satellite in 2013. Patterns in the hot and cold spots shown here have been perplexing scientists for years, leading some to suggest that they are evidence of new cosmology. Credit: ESA and the Planck Collaboration.
The Cosmic Microwave Background (CMB) radiation is one of the greatest discoveries of modern cosmology. Astrophysicist George Smoot once likened its existence to "seeing the face of God." In recent years, however, scientists have begun to question some of the attributes of the CMB. Peculiar patterns have emerged in the images taken by satellites such as WMAP and Planck – and they aren't going away. Now, in a paper published in the December 1 issue of The Astronomical Journal, one scientist argues that the existence of these patterns may not only imply new physics, but also a revolution in our understanding of the entire Universe.
(…)
Read the rest of New Cosmological Theory Goes Inflation-Free (652 words)
---
© Vanessa Janek for Universe Today, 2014. |
Permalink |
No comment |

Post tags: anisotropy, Big Bang, CMB, CMBR, Cosmology, inflation, <a target="_blank" href="http://www.universetoday.com/tag/planck/" —> Read More Here