New Finds From Kepler: 8 New Worlds Discovered in the Habitable Zone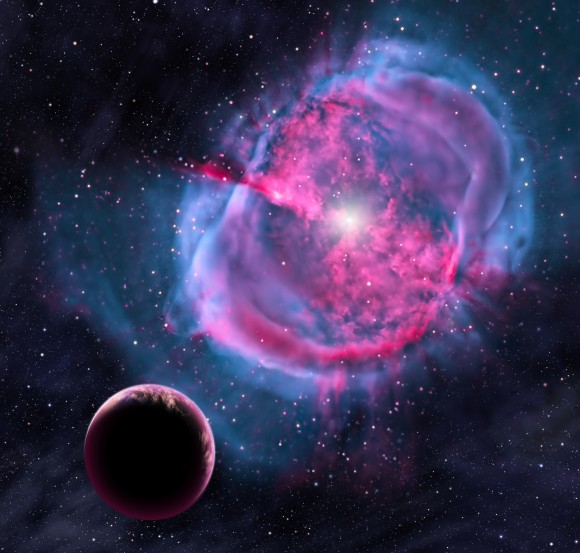 An artist's conception of one of the newly released exo-worlds, a planet orbiting an ancient planetary nebula. Credit: David A. Aguilar/CfA.
A fascinating set of finds was announced today at the 225th meeting of the American Astronomical Society (AAS), currently underway this week in Seattle, Washington. A team of astronomers announced the discovery of eight new planets potentially orbiting their host stars in their respective habitable zones. Also dubbed the 'Goldilocks Zone,' this is the distance where — like the tempting fairytale porridge — it's not too hot, and not too cold, but juuusst right for liquid water to exist.
(…)
Read the rest of New Finds From Kepler: 8 New Worlds Discovered in the Habitable Zone (928 words)
---
© David Dickinson for Universe Today, 2015. |
Permalink |
No comment |

Post tags: 225 AAS, Earthlike world, kepler discoveries, kepler K2, Kepler-438 b, Kepler-442 b, new exoplanets

Feed enhanced by Better Feed from Ozh