New Research Suggests Better Ways To Seek Out Pale Blue Dots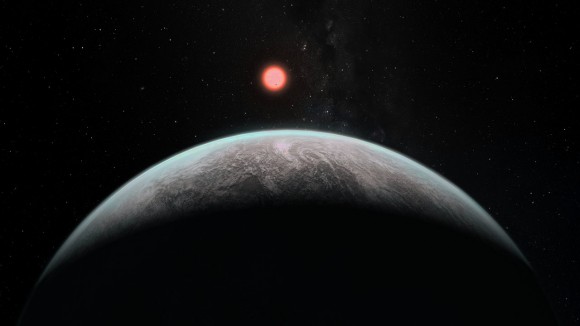 Artist's impression of how an infant earth might look. Credit: ESO.
The search for worlds beyond our own is one of humankind's greatest quests. Scientists have found thousands of exoplanets orbiting other stars in the Milky Way, but are still ironing out the details of what factors truly make a planet habitable. But thanks to researchers at Cornell University, their search may become a little easier. A team at the Institute for Pale Blue Dots has zeroed in on the range of habitable orbits for very young Earth-like planets, giving astronomers a better target to aim at when searching for rocky worlds that contain liquid water and could support the evolution of life.
(…)
Read the rest of New Research Suggests Better Ways To Seek Out Pale Blue Dots (410 words)
---
© Vanessa Janek for Universe Today, 2014. |
Permalink |
No comment |

Post tags: exoplanets, Extrasolar Planets, goldilocks zone, pale blue dot

Feed enhanced by Better Feed from Ozh