'Nobody Is Truly Ready' For Rise Of Seas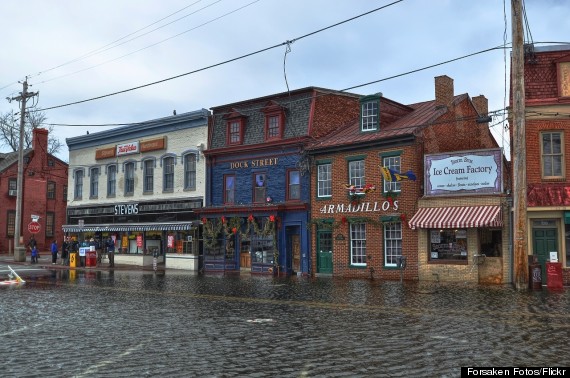 This story originally appeared on Climate Central.
Abandon Seaside! Globe is Flooding! Invest in Arks!
So might scream tabloid headlines had news of projections for rising seas, which were contained in a bumper climate report published a week ago by the United Nations, been, well, new. They weren't. They were a synthesis of previously published research on a decades-old topic. So the latest ringing of multi-decade flood warnings was engulfed in a wash of more general global warming coverage.
But the sea level figures in the report, while not new to experts (and, by many expert accounts, dangerously lowballed), were nonetheless remarkable — and worthy of urgent reflection.
A king tide floods a street in Annapolis, Maryland, in 2012. Credit: Forsaken Fotos/Flickr.
The report warns that coastal property and infrastructure could be a foot lower in just a few decades than is the case today, portending an unprecedented crisis for which the nation appears to be frightfully ill-prepared. U.S. coastal cities, established in centuries past when seas were 8 inches lower than they are today, are now flooding regularly during high tides. Despite decades of research and warnings, little has been done to —> Read More Here