Outsider Artist Paul Laffoley Illustrates The End Of The Universe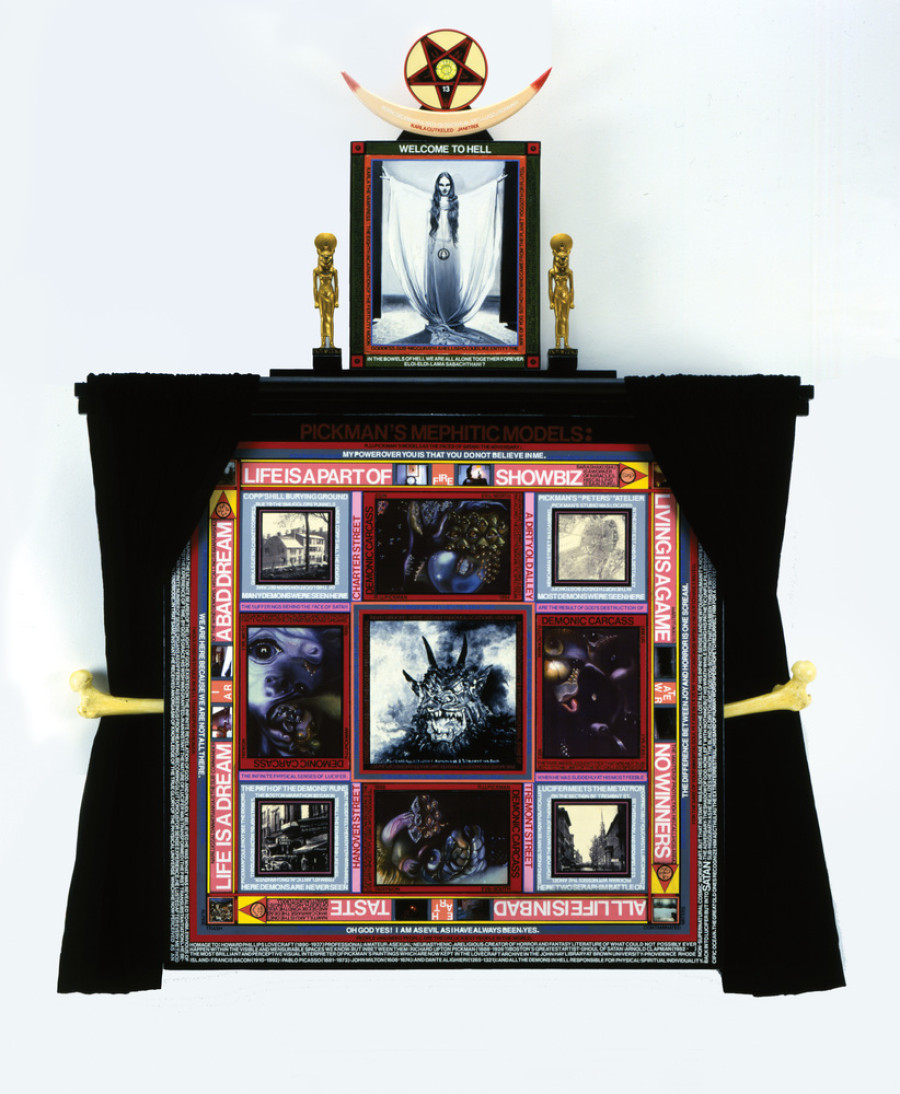 The Outsider Art Fair is coming to New York on January 29, bringing 50 international galleries of folk, self-taught, and outsider art to Center 548 for four glorious days. The fair offers the rare opportunity for artists operating far outside the regulations of the art world — whether marginalized, isolated, incarcerated, institutionalized or psychologically compromised — a space to show the vibrant and singular artworks that don't just reflect their worlds, but constitute them. In anticipation of one of our favorite art events of the year, we're spotlighting a different outsider artist every day.
Paul Laffoley, Pickmans Mephitic, 2004. Courtesy Kent Fine Art
Paul Laffoley was born in Cambridge, Massachusetts in 1940. His father was a lawyer, his mother a strict Roman Catholic. He has a degree from Brown and another from Harvard. With such an intellectual upbringing and prestigious education, among outsider artists, Laffoley's an outsider.
Actually, in comparison to others, Laffoley is almost another beast entirely. His transdisciplinary canvases appear to be the product of a computer, despite the fact that their entirely handmade using ink, paint and stick-on letters. The multicolored mandala-inspired works, land somewhere between a mystical altar and a conspiracy —> Read More Here