Photo Shoot Captures Classified Spy Satellite Engine Burn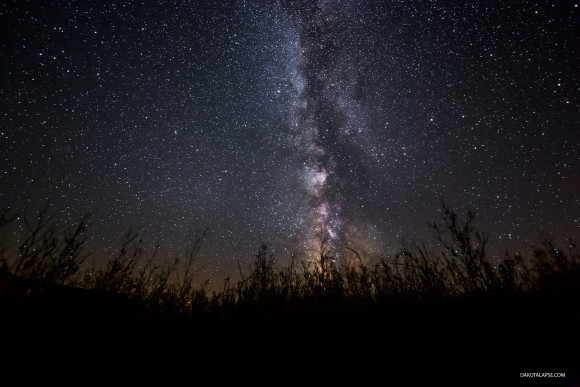 The small white flash in the upper left is the visible engine burn of the Air Force's ANGELS satellite firing it's final boost stage. Credit and copyright: Randy Halverson.
Remember at the end of "Star Trek: First Contact" when Lily looks up to see the Enterprise enter the temporal vortex with a flash of light? Astrophotographer Randy Halverson captured a view very similar to that scene, albeit without time travel or Vulcans standing nearby.
"On July 28th, 2014, I was set up to shoot the Milky Way near Kennebec, South Dakota," Halverson wrote on his website. "I had looked through some of the stills but didn't notice anything unusual. [But] in December 2014 I was editing timelapse and when I got to the July 28th sequence I noticed something different on it. At first I thought it was another meteor with persistent train, but I had missed the meteor in between exposures. I had already caught several meteor with persistent trains on timelapse last year, so I was watching for them. Then I looked closer and noticed the flash was dimming and getting brighter. Also, when I zoomed in I could see a satellite or object right —> Read More Here