Remember Chinese Drywall?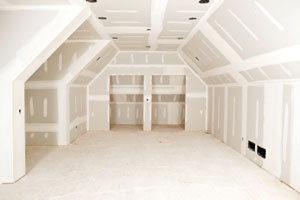 A few years ago, I wrote several stories on the matter of tainted and corrosive Chinese Drywall, including this one. Basically, thousands of people in several states were victimized by the effects of certain drywall products, which emitted a variety of sulfur compounds (mostly sulfides). Damage was sustained to copper wiring, coils in air conditioning systems, and a host of residential surfaces. Many affected homeowners also experienced an assortment of health effects, and complained of obnoxious odors.
The Consumer Product Safety Commission arranged for testing to be done, and published a series of reports. Among other things, emissions from numerous samples of drywall were measured—based on elegant work performed by Lawrence Berkeley National Laboratory. The cornerstone of the LBNL effort was its development of a test method, whereby samples of drywall were placed in a chamber, and its emissions, measured in micrograms per square meter per hour, were recorded.
I was a founding member of the ASTM committee charged with looking into test methods and standards for tainted drywall, and immediately endorsed the LBNL methodology. In fact, related chamber testing methods have been used for decades to evaluate formaldehyde emissions (originating from the laminating resins) for plywood and other manufactured wood products. Anyone familiar with analytical chemistry will recognize that this sort of direct measurement is as good as it gets, and should be embraced as the gold standard.
As it happens, though, only one other committee member—who is also one of the nation's leading experts on evaluating structures for the presence of tainted drywall—agreed with me. I refer to Michael Foreman of Sarasota, FL. Ironically, everyone on the committee acknowledged that the LBNL chamber testing method was the best, but politics got in the way.
Early in the process, CPSC was quite desperate to facilitate on-site testing —> Read More