Review: In "Interstellar," Christopher Nolan Shows He Has The Right Stuff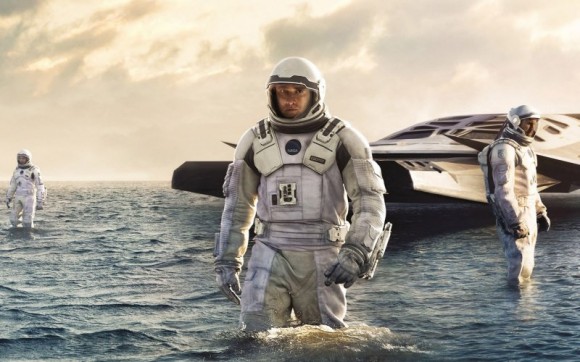 Mathew McConnaughey wades through an ocean on another planet. This is not a fishing expedition. He is out to save his children and all humanity. Image courtesy Paramount.
Science fiction aficionados, take heed. The highly-anticipated movie Interstellar is sharp and gripping. Nolan and cast show in the end that they have the right stuff. Nearly a three hour saga, it holds your attention and keeps you guessing. Only a couple of scenes seemed to drift and lose focus. Interstellar borrows style and substance from some of the finest in the genre and also adds new twists while paying attention to real science. If a science-fiction movie shies away from imagining the unknown, taking its best shot of what we do not know, then it fails a key aspect of making sci-fi. Interstellar delivers in this respect very well.
(…)
Read the rest of Review: In "Interstellar," Christopher Nolan Shows He Has The Right Stuff (984 words)
---
© Tim Reyes for Universe Today, 2014. |
Permalink |
No comment |

Post tags:

Feed enhanced by Better Feed from Ozh