Riding to the Storm: Behind the Scenes Hassles of Stem Cell Research Funding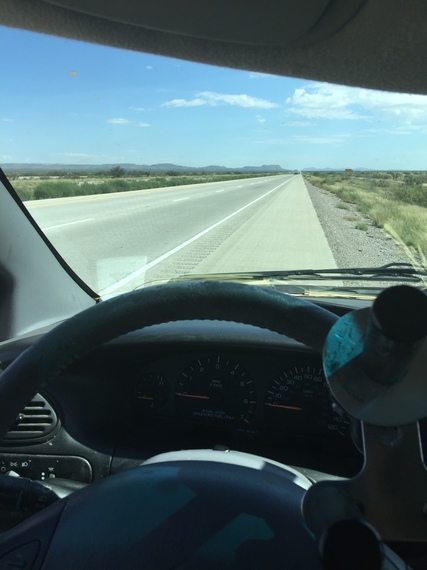 When my paralyzed son Roman Reed told me, he was going on a little trip, I said, "Oh, that's nice!", and went on with my chores. I figured he meant a couple-hour jaunt from Fremont to Sacramento, something like that, no big deal.
But his mother Gloria is more suspicious than I am, and managed to wheedle out of him that the "little trip" involved California, Texas, Alabama, and Louisiana–and that he would be driving all the way.
Complicating matters was a massive storm heading in, perhaps the most powerful ever recorded in this hemisphere…
"That's why I have to go right now," he said, with perfect Roman logic.
Some might ask, why would I allow my son to take such an incredible risk? First, he is 40 years old. The days I tell him what to do are long since gone. Second, if you know Roman, you understand what it means when he makes up his mind.
Fortunately, to Gloria's and my enormous relief, brother-in-law Marty decided to make a two-man road trip out of it.
Even so, Roman's van is old, his powerchair is ancient, and Marty not only has diabetes but is also a stroke survivor, and cannot drive the van.
The purpose of the trip? The same thing that has motivated Roman for the past 21 years–to find and implement a cure for paralysis.
Since his college football accident, September 10th, 1994, Roman has never stopped believing he would find a way to walk again. The research law named after him, the Roman Reed Spinal Cord Injury Research Act of 1999, has developed some amazing work. In fact, the first embryonic stem cell therapies ever done (now in
We called him back, without result.
What to do, what to do? Drive down to Texas? Where —> Read More