Robotic Moon Lander Concept Raises $942K, Meeting Goal With A Day To Go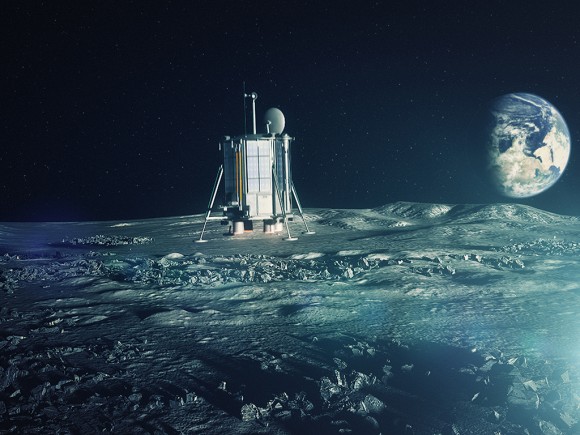 Artist's conception of Lunar Mission One's robotic lander touching down on the surface. Credit: Lunar Missions Ltd.
With just over a day to go in their crowdfunding campaign, a British group hoping to put a robotic lander on the moon in 2024 reached their fundraising goal of $932,000 (£600,000) overnight.
The money is supposed to move the project into more concrete phases after the founders spent seven years quietly developing their concept, but many of the details about the design and funding have yet to be unveiled.
(…)
Read the rest of Robotic Moon Lander Concept Raises $942K, Meeting Goal With A Day To Go (347 words)
---
© Elizabeth Howell for Universe Today, 2014. |
Permalink |
No comment |

Post tags: lunar mission one, ral space

Feed enhanced by Better Feed from Ozh