Rogue Star HIP 85605 on Collision Course with our Solar System, but Earthlings Need Not Worry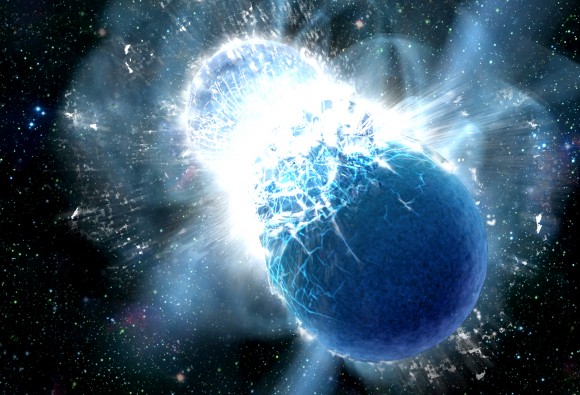 Our Solar System is due for a near-collision with HD 85605, a star 16 light-years away, in roughly 40,000 years. Credit: Dana Berry, SkyWorks Digital, Inc.
It's known as HIP 85605, one of two stars that make up a binary in the Hercules constellation roughly 16 light years away. And if a recent research paper produced by Dr. Coryn Bailer-Jones of the Max Planck Institute for Astronomy in Heidelberg, Germany is correct, it is on a collision course with our Solar System.
Now for the good news: according to Bailer-Jones' calculations, the star will pass by our Solar System at a distance of 0.04 parsecs, which is equivalent to 8,000 times the distance between the Earth and the Sun (8,000 AUs). In addition, this passage will not affect Earth or any other planet's orbit around the Sun. And perhaps most importantly of all, none of it will be happening for another 240,000 to 470,000 years from now.
"Even though the galaxy contains very many stars," Bailor-Jones told Universe Today via email, "the spaces between them are huge. So even over the (long) life of our galaxy so far, the probability of any two stars have actually collided — as opposed to just coming —> Read More Here