Schrodinger's Jan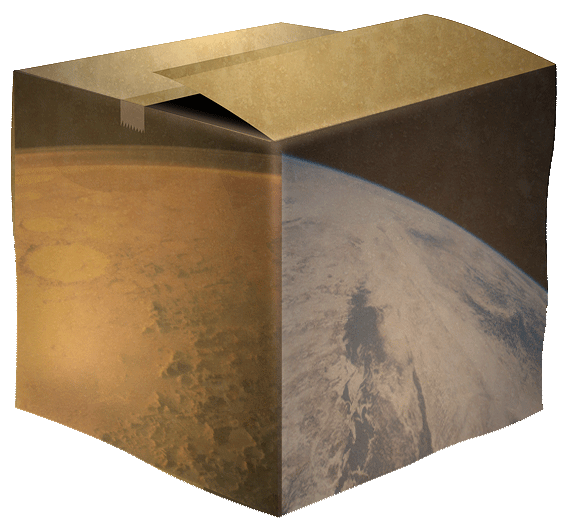 I'm going to Mars.
No, I'm not.
I'm trapped in a box, living two distinct futures. In one I live on Mars, with the inherent complexities, perils and lack of creature comforts that the first colonists will encounter there. In the other I'm spending the remainder of my days here on Earth, sipping tea in a comfy chair that swivels, rocks and reclines, with two out of three cats within easy reach most of the time.
Opening soon!
Consider the view out my window. Is the sky blue or salmon-hued? It's both. Do I see my own familiar neighborhood or one tight cluster of interconnected living and working pods? Verdant greenery or austere desert? I see both, of course.
I greeted the previous new year freshly invigorated by the email I'd received Dec. 30, 2013: Mars One had selected me as a potential astronaut candidate, one of 1,058 worldwide who might make the first trip to Mars 10 years hence. One new year later, I'm one of 660 still in the running, preparing to be grilled in my online video "job" interview.
The nondisclosure agreement I've signed prohibits my sharing any more information about this part of the selection process, but the —> Read More Here