Seeking Justice Through Vaccines, These Famous Artists Are Standing Up For Change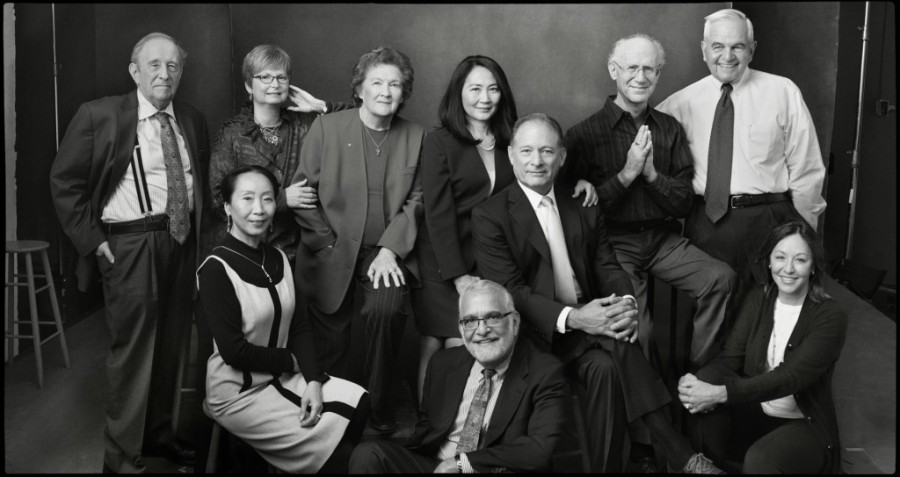 Beloved portrait photographer Annie Leibovitz often captures celebrity subjects before her noted lens, having snapped cultural icons ranging from John Lennon and Yoko Ono to Kim Kardashian and Kanye West.
Her most recent photograph, however, depicts a different sort of notable figures, those linked to the development of several life-saving vaccines. The image is part of the vaccination awareness campaign "The Art of Saving a Life (ASAL)," which, funded by the Bill and Melinda Gates Foundation, commissioned creative works from artists, writers and musicians, exhibiting the many ways vaccines have positively impacted history.
The image was released at as relevant a time as ever, now that the current measles outbreak, which began in December at Disneyland, has infected over 100 people across 14 states, most of whom were not vaccinated. The disease is highly contagious, infecting approximately 90 percent of people exposed by cough or sneeze if they haven't received the vaccine.
The portrait subjects from left to right on the top row are: Dr. Stanley Plotkin, developer of the rubella vaccine; Deborah Sabin whose father, Dr. Albert Sabin, developed the oral polio vaccine; Dr. Ruth Bishop led a team that isolated the rotavirus and —> Read More Here