Sir Patrick Bateson: Zoologists Should Not "Hog" Upcoming Royal Society Evolution Meeting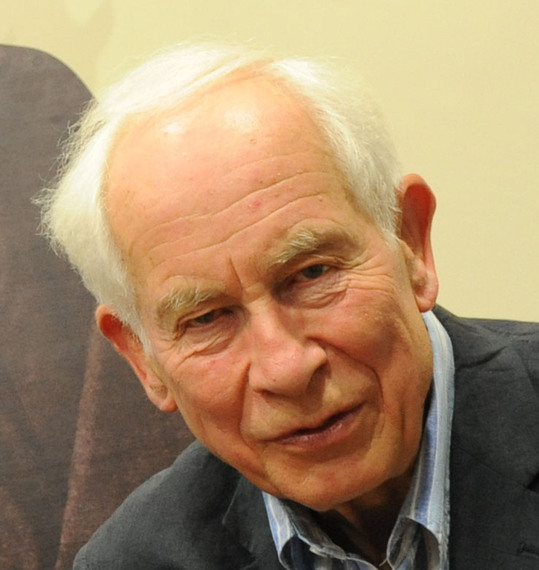 SIR PAUL PATRICK GORDON BATESON
(photo, Cambridge University/courtesy PPG Bateson)
With knighthood comes responsibility, and Sir Patrick Bateson takes the honor seriously. He was knighted by Queen Elizabeth in 2003 for his service to biology and continues to serve by advancing public understanding of science, by bringing people together, educating. Bateson is one of the organizers of the upcoming Royal Society evolution meeting, for example, a scientific discussion that, in his words, "should impact on how we all think about humanity as a whole." And he's told me that zoologists — he's one himself – should not "hog" that conversation.
Patrick Bateson was born into one of the most distinguished British science families. Geneticist William Bateson (he coined the term "genetics") was the cousin of Pat Bateson's grandfather. Anthropologist Gregory Bateson, William's son, was, of course, also a distant relative.
Pat Bateson's father, Dick, was in the wood pulp business and served as a British officer in World War II before being taken prisoner by the Germans at Dunkirk. He never fully regained his health following the war and died 10 years later.
Bateson's mother Sölvi was Norwegian, the daughter of a prominent judge, and was particularly important in Pat Bateson's early life in light of his father's absence. He remembers her as vivacious, welcoming people who were in transit during those war-torn years into the Bateson home in England, something young Pat found greatly inspiring. Sölvi was also the WWII "Norwegian voice" on BBC.
Pat Bateson's scientific success came early in life. As Marie-Therese Miller, née Countess Degenfeld-Schonburg proudly relates in her memoirs — at age 29, her "godson" Pat Bateson was given a special citation by the Nobel committee for —> Read More