So You Want to Be a (Citizen) Scientist?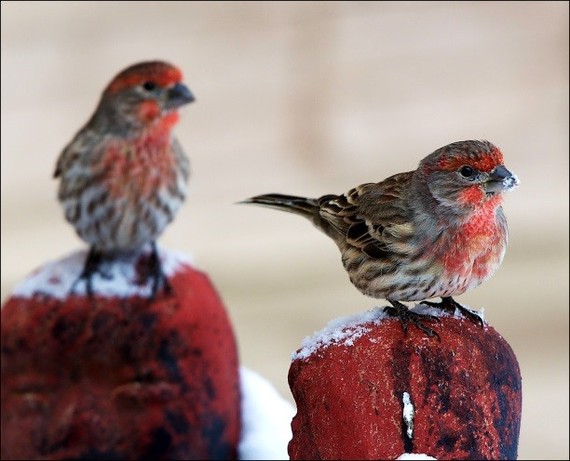 The National Science Foundation (NSF) has got you covered.
NSF supports citizen science and crowdsourcing efforts across all areas of science, whether your passion is scanning the night sky, exploring your own backyard or playing video games.
Innovative citizen science projects like the ones below will be discussed at a
Two male house finches in Montana. Credit: Jeanette Tasey, Cornell Lab

Join a flock of birders

eBird is an online platform that allows bird-watchers to record their sightings — both unusual visitors and regular ones — on a massive online database. With more than 100,000 active users, eBird is a rich trove of information on bird population distribution and habitat that users can explore in real time. In May 2015, there were 9.5 million records uploaded. eBird is a joint project between the Cornell Lab of Ornithology and the National Audubon Society.
People of all ages can participate in the Community Collaborative Rain, Hail and Snow Network. Credit: Henry Reges, CoCoRaHS

Count every drop

The Community Collaborative Rain, Hail and Snow Network — founded at Colorado State University — is the largest provider of daily precipitation observations in the United States. Volunteers set up rain gauges and record data every time a rain, snow or hail storm passes. Data is organized and shared on the CoCoRaHS website, and used by the National Weather Service, scientists, farmers and more.
Artist's rendition of a gamma-ray pulsar. Credit: NASA/Fermi/Cruz de Wilde

Search for stars with your computer

Einstein@Home uses your computer's idle time to search for astrophysical signals, boosting computing power to help astronomers learn more about star formation, gravity and our universe. The project has already had major successes: Volunteers discovered young gamma-ray pulsars and about 50 neutron stars using data from —> Read More