'Star Trek' Star Leonard Nimoy Dead At 83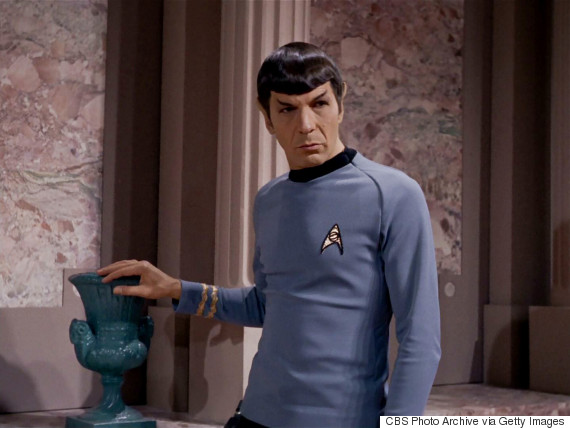 Leonard Nimoy, who was best-known for his role as Mr. Spock in the "Star Trek" franchise, died at his home on Friday in Los Angeles, his wife, Susan Bay Nimoy, confirmed to the New York Times. He was 83.
According to his wife, Nimoy's death was due to end-stage chronic obstructive pulmonary disease. The star had been open about his condition, and spoke publicly about it last year. "Just can't walk distances. Love my life, family, friends and followers," he wrote on Twitter a week after announcing his diagnosis.
Nimoy had been hospitalized earlier this week, and many of his former co-stars, including George Takei, sent public well wishes. He had become active on Twitter in recent years, and wrote his last message on Monday:
A life is like a garden. Perfect moments can be had, but not preserved, except in memory. LLAP

— Leonard Nimoy (@TheRealNimoy) February 23, 2015
Nimoy portrayed Spock for 40 years, reprising the role in 2009's "Star Trek" and 2013's "Star Trek Into Darkness." Aside from his work as Spock, Nimoy sat in the director's chair, helming "3 Men And A Baby" and "Star Trek" films like "The Search For Spock" —> Read More Here