Stupendous Ring System Discovered Around 'Super Saturn' Exoplanet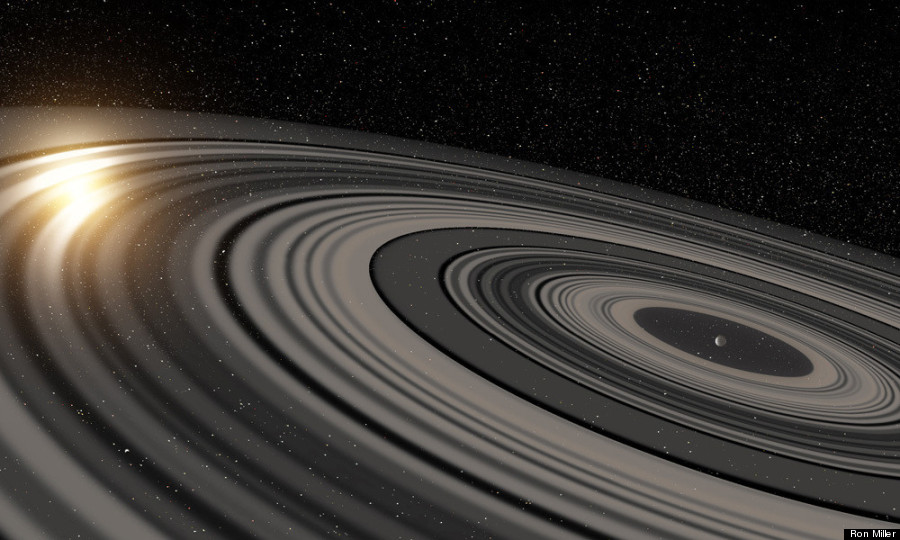 Call it Saturn on steroids! Astronomers have discovered an exoplanet with an enormous ring system that far surpasses Saturn's.
"This planet is much larger than Jupiter or Saturn, and its ring system is roughly 200 times larger than Saturn's rings are today," Dr. Eric Mamajek, professor of physics and astronomy at the University of Rochester and the leader of the team of astronomers, said in a written statement. "You could think of it as kind of a super Saturn."
(Story continues below image.)
Artist's conception of the extrasolar ring system around exoplanet J1407b. The rings are shown eclipsing the young sun-like star J1407, as they would have appeared in early 2007.
The ring system–the first ever discovered outside our solar system–is believed to be made up of 37 rings, each of which is tens of millions of miles wide. It has a diameter of approximately 75 million miles. The system is believed to contain an Earth's-worth mass of dust particles, along with a potential exomoon.
The exoplanet at the center of the rings, dubbed J1407b, has been estimated to be at least four times as massive as Jupiter.


The rings around J1407b are so large that if they —> Read More Here