The Curious History of the Geminid Meteors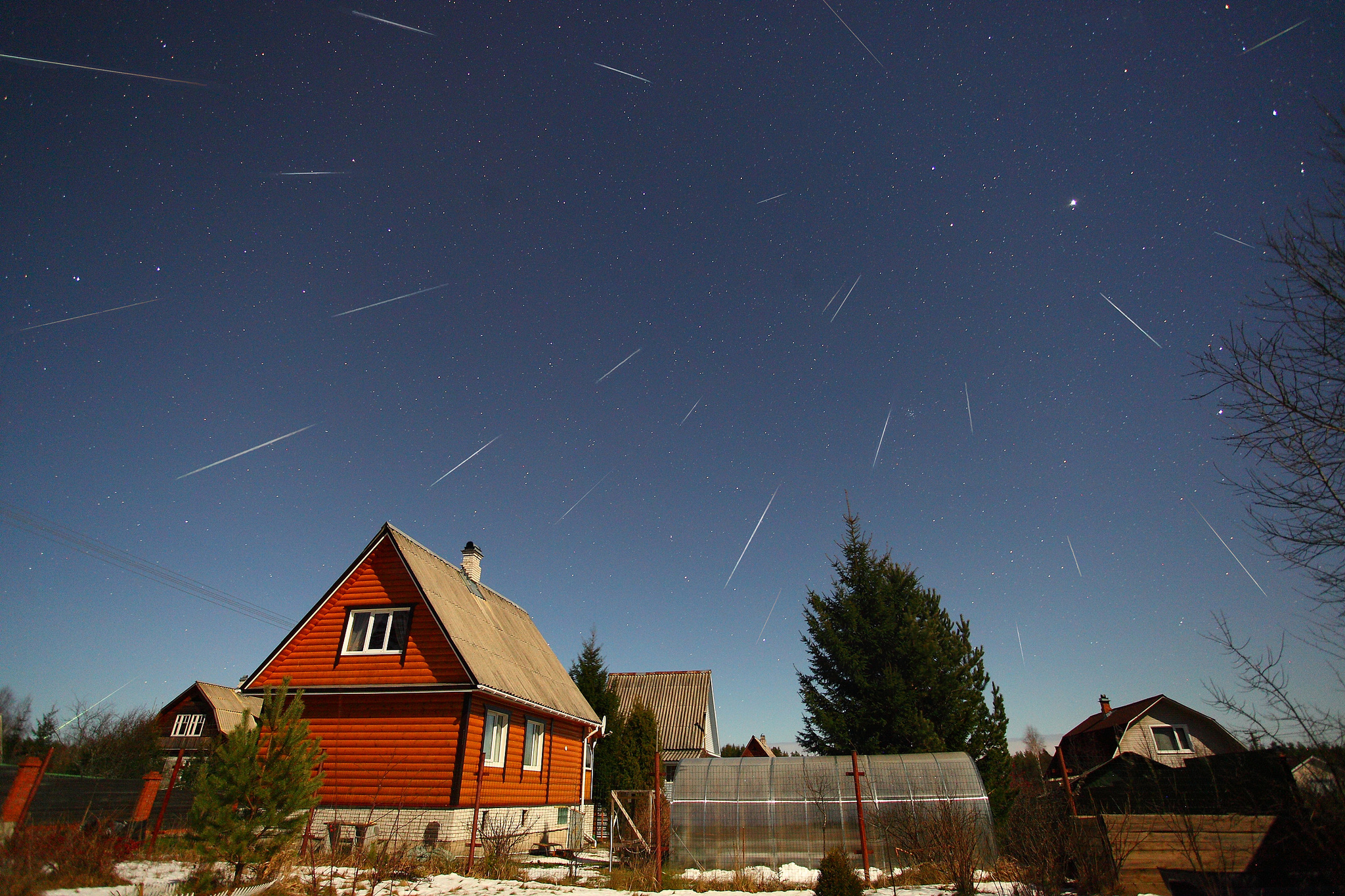 A composite of the 2013 Geminid meteors. Credit and copyright: Mike Reva (from the Universe Today Flickr community).
UPDATE: Tune in this Sunday as the good folks over at the Virtual Telescope Project feature a live webcast covering the Geminid meteor shower this Sunday on December 14th at 2:00 UT.
This weekend presents a good reason to brave the cold, as the Geminid meteor shower peaks on the morning of Sunday, December 14th. The Geminids are dependable, with a broad peak spanning several days, and would be as well known as their summer cousins the Perseids, were it not for the fact that they transpire in the dead of northern hemisphere winter.(…)
Read the rest of The Curious History of the Geminid Meteors (1,156 words)
---
© David Dickinson for Universe Today, 2014. |
Permalink |
No comment |

Post tags: 2014 geminids, 3200 phaethon, geminid history, geminids 2017, geminids future, meteor showers 2014

Feed enhanced by Better Feed from Ozh