The HIV Test at 30: More Essential Than Ever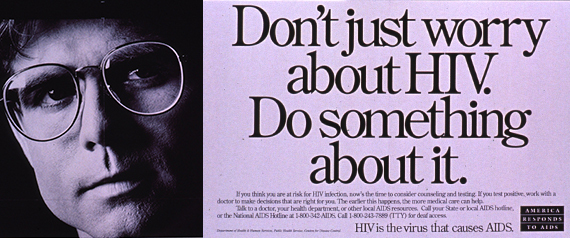 Early in the AIDS epidemic, there was so much we didn't know — what caused the disease, how it was spread or how to treat it. But, once scientists were able to isolate and establish a virus — HIV — as the cause of AIDS, that all began to change.
For one thing, knowing what to look for allowed scientists to begin developing a test to detect HIV. Thirty years ago today — on March 2, 1985 — the U.S. Food and Drug Administration approved the first commercial HIV blood test. This was a major breakthrough. Testing meant that the blood supply could be essentially freed of HIV, and helped scientists and public health officials determine the extent of the epidemic. Testing also gave individuals the power of knowing their status, and enabled them to protect their partners, if infected.
Early on, CDC-funded HIV counseling and testing performed by health departments was one of the few ways for individuals-at-risk to get an HIV test, but by the end of 1985 only an estimated 79,000 tests had been conducted — this, at a time when hundreds of thousands of Americans were living with the virus. —> Read More Here